Assembling the archers
20 May 2022
After the excitement of camp last week, the action has not stopped for Form 5.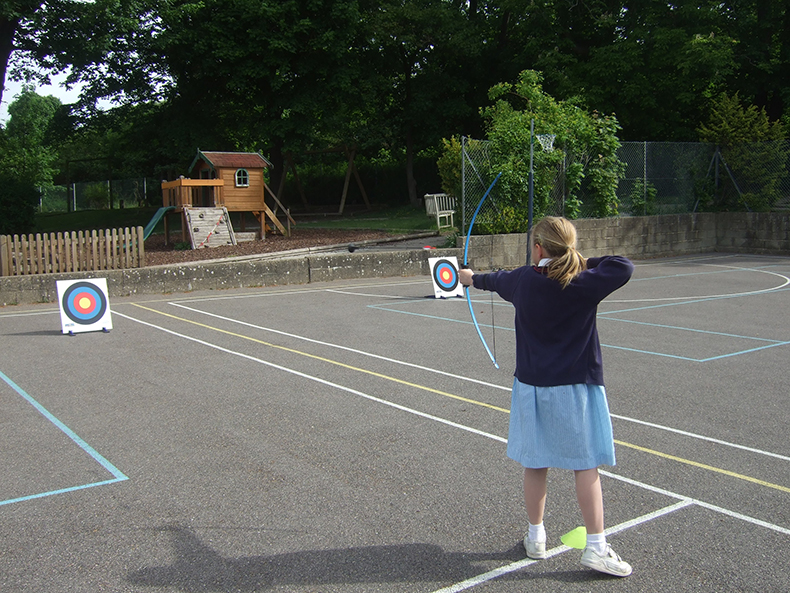 They have been outside again, trying their hand at archery as part of humanities week. They learned about the history of this well known weapon, learning that there have been arrowheads found that are believed to be over 65,000 years old.
The children worked on perfecting their aim controlling distance and direction.