Into the woods
20 May 2022
Another super busy week in Transition has passed us by. We have spent this week exploring our new home area, The Builders Yards, as well as welcoming our new topic of Into the woods.
For our most recent PE session, we thought we would make the most of the lovely weather and explore outside. On our way to the outside equipment, we pretended to be a train as we walked over the lines on the back court. Miss Mitchem made it rather tricky as she jumped over the lines. Well done Transition, all instructions were followed perfectly.
Once we had reached the outside area, we were all itching to get on the equipment. We all had such fun, climbing, balancing, spinning and walking through the obstacles. Our teachers were very impressed by the level of skill and focus that we all showed as we worked our way around the circuit.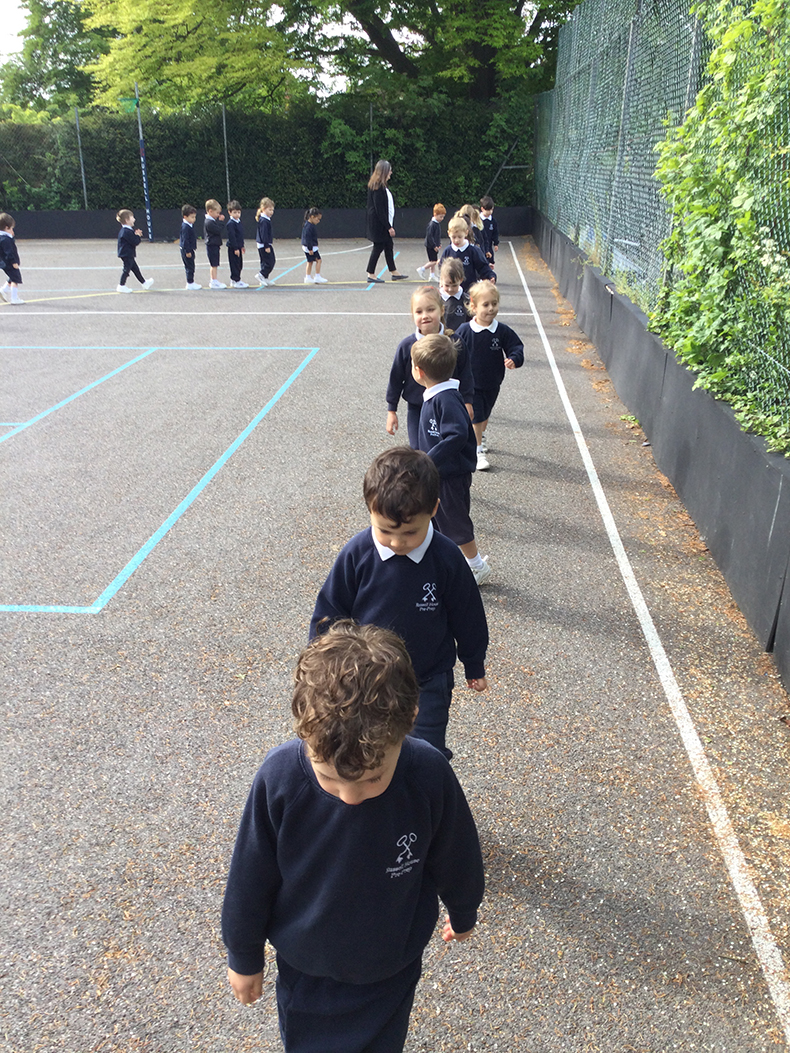 As we had such a fun time outdoors, we thought it would be a great idea to start our new topic, In to the woods. A new display board has popped up outside the Transition classroom. It contains woodland creatures, all of which have been found in our story books. We have been enjoying many stories this week especially Flock, Where's my teddy and Percy the Park keeper; After the storm. The owls have been made using lots of drippy glue and feathers. The foxes have been made using carefully wound wool, what super fingers we have!
Mr Monkey was most impressed by the children's marvellous mentions of words beginning with 'm'. A few other activities we have been enjoying this week include; dough gym, sorting small objects, large mark making and duck, duck, goose!