A week of jubilation
27 May 2022
Pyjama day at the end of last week was certainly enjoyed by everyone, including the staff! The children could not quite believe that they were allowed to come to school in their pyjamas and that their teachers had not got properly dressed for school.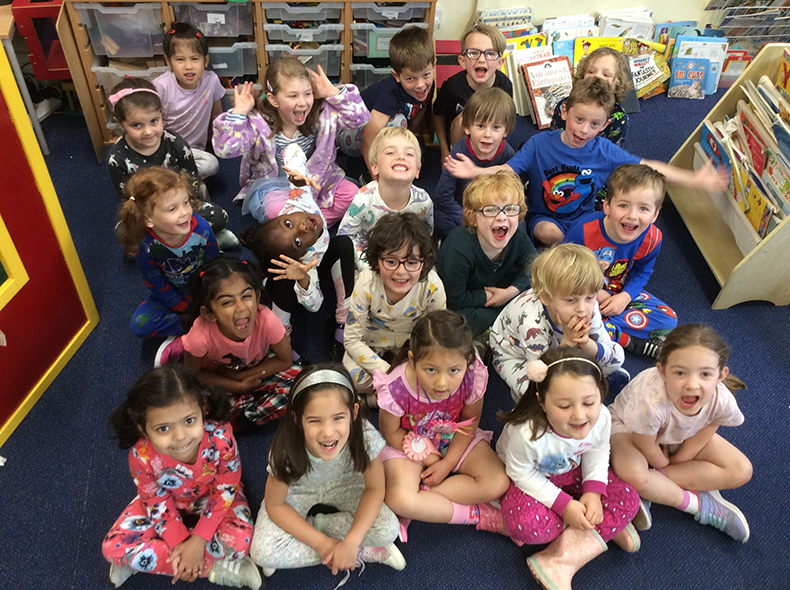 In between the rainy days we have grabbed some welcome pockets of sunshine which allowed the children to have lots of fun creating wonderful games, stories and obstacle courses out of tyres, planks and crates. When it was really hot, we noticed that some children seemed to be just sitting in the tyres, but we were wrong as they explained they were just relaxing in their hot tubs. During such activities so much learning happens, not only with the physics involved in balancing and constructing but also with the creative skills required to think of ideas and then carry them through. Of course, much negotiating, discussing, decision-making, compromising and risk taking is involved as they all work together on their ideas. It is a joy to watch and hear them at their play as they develop all these life skills.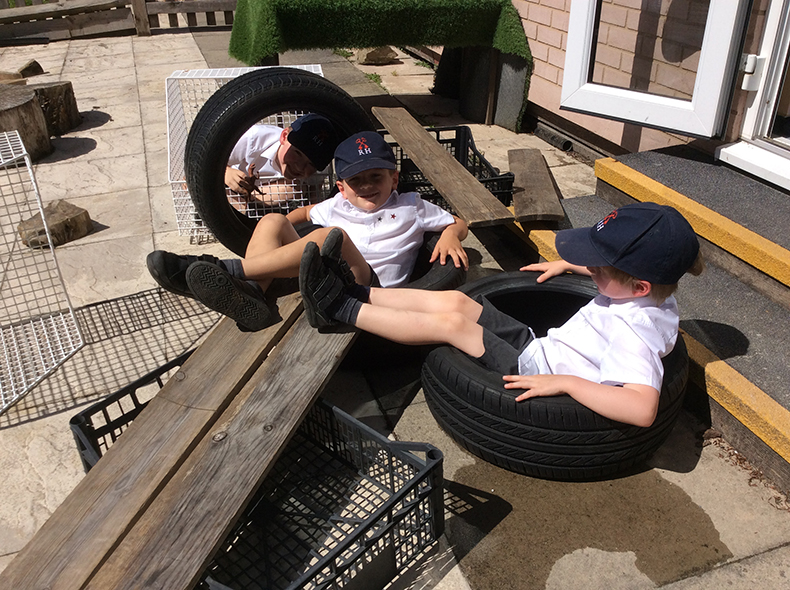 Amongst other things this week, the children have been learning about the Platinum Jubilee as well as some interesting facts about the queen. Each one of the children stood up in the Pre-Prep Assembly, holding different objects or carrying out actions that were associated with the queen. We all now know how to address the queen if we happen to meet her and we have been practising our bows (from the neck) as well as our curtsies. The royal wave was also demonstrated at our assembly and salutes were given. We also found out that the queen was homeschooled, something I am sure lots of parents will remember! A lot of children seemed to know about the queen riding horses and having corgi dogs, but they were particularly interested in the different crowns that she wears and hearing that one of them is as heavy as a bag of sugar which was balanced on a child's head at our assembly to illustrate how tiring it must be. We also discussed that working at the same job for 70 years must be very difficult and would need a lot of commitment as well as being very hard work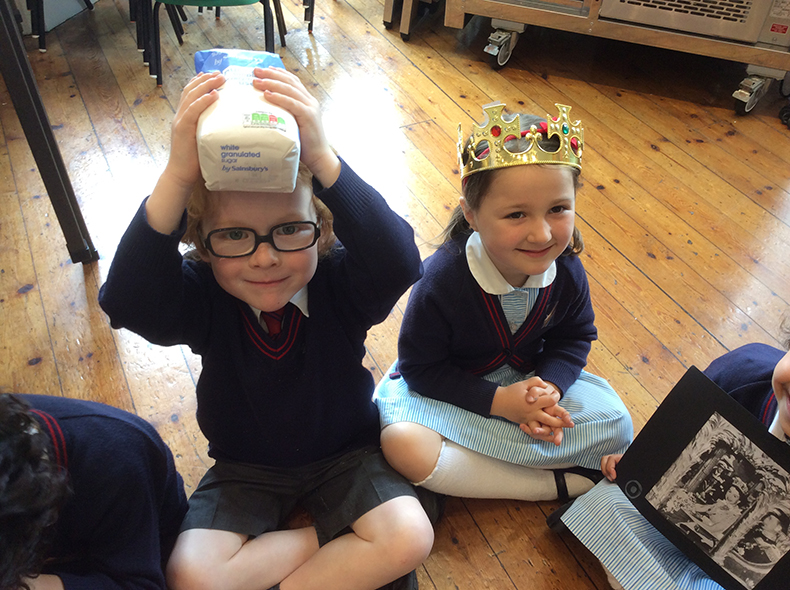 The children were very excited to collect their Russell House commemorative Platinum Jubilee Badge this week and they put them carefully in their specially decorated envelopes. However, the absolutely favourite Jubilee activity was definitely our special picnic lunch on Thursday. Fish and chips followed by special cupcakes, all eaten outside, was naturally ever so exciting for all the children. Have a fantastic half-term break whatever you might be doing!