Environmental awareness
27 May 2022
Our topic this week in Robins was Environmental Awareness.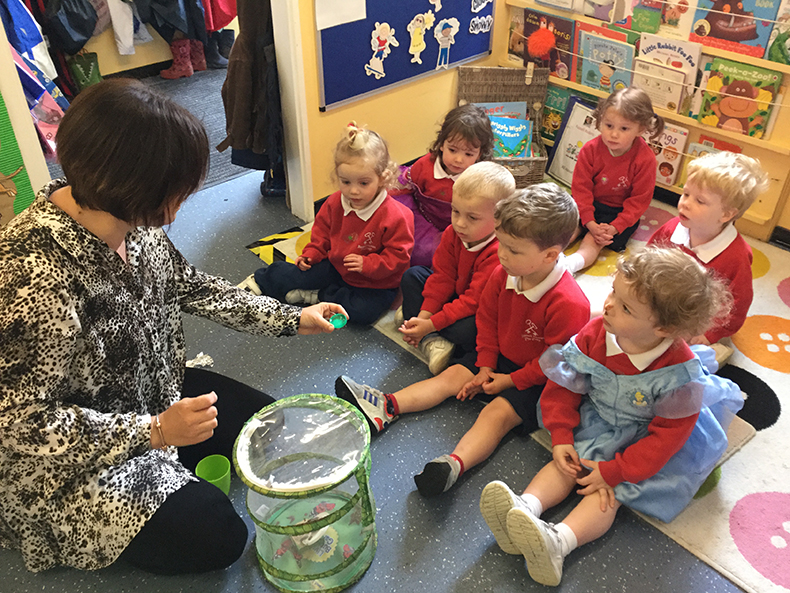 The Robins enjoyed playing the Kim's Game and they were able to talk about the objects. It was wonderful to hear the children identify the plastic containers and one Robin made a connection to the spread container as we use it for our snack to butter our toast. As part of our topic, we also watched a recycling video that explained which category each object should go in. The children liked designing their own reusable bags and there were some fantastic designs.
As it is half-term next week, we celebrated the Platinum Jubilee this week and the Robins have thoroughly enjoyed designing and colouring their special Jubilee cakes. There were some colourful creations, so with this in mind, they used their designs to decorate their own cakes. Mrs Burness, Mrs Irvine and McCarthy enjoyed our cake delivery and it was lovely to see our Robins so excited to deliver them. I had to try very hard to resist eating them all as they all looked very tempting and yummy!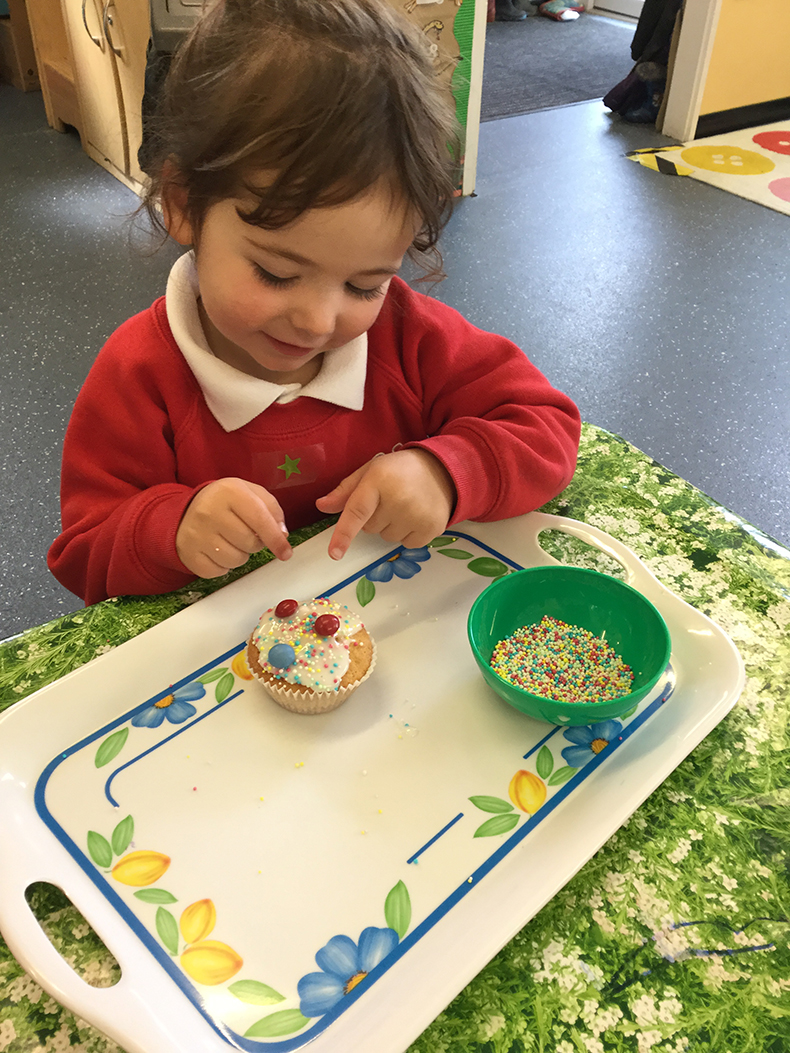 Continuing with our 'jubilee' activities, we watched a video based on the queen's missing hat. The guard and the queen's corgi had to try and rescue the hat as it blew away in the wind. The children have learned many new words this week. Such as: queen, guard, corgi and Big Ben.
On Thursday we explored the school grounds looking for treasures using our magnifying glasses and laminated sheets. Then on the way back, we enjoyed a picnic in the Outdoor Classroom. There was a special treat for lunch, as we had yummy fish and chips on the grass. It was fantastic to see the flags blowing in the wind, whilst also listening to some traditional music.
Some caterpillars are still in the chrysalis stage, so we are keeping our fingers crossed that they will all pop out before Friday. However, if not, I will take them home and release them and I'll make sure to take some photos to show the children on our return.
We hope you enjoyed the Pre-Prep Coffee Morning. It was great fun, threading and wrapping to Rockin' Robin! Have a lovely half-term break and fingers crossed for some warmer weather.