Forensics and other discoveries
10 Jun 2022
We have had a busy week catching culprits, finding out about Kenya and preparing for camp.
Form 4 had a particularly puzzling day on Monday when they arrived in school to find Mr McCarthy's scooter missing. They spent time looking carefully at the crime scene and found several clues to help them uncover the scooter thief. Mr Skinner was able to produce a list of suspects from his signing in and out book from the half-term holidays and the children have now begun their investigations. They had a go at taking their own fingerprints and, now they are experts, will take fingerprints and other evidence from the suspects over the coming weeks.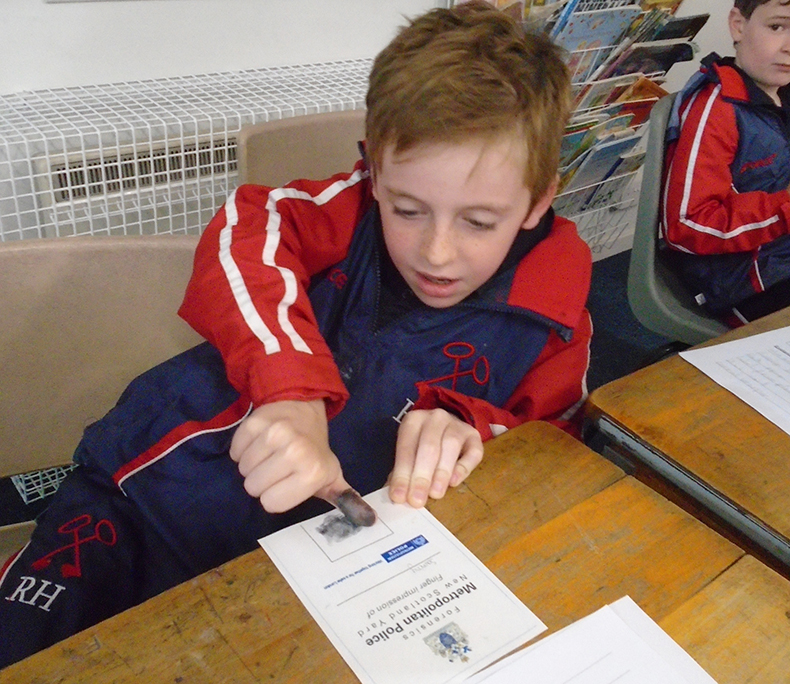 The children are finding out about Kenya in their new humanities' topic. They have located the country using atlases and explored it using Google Earth.
They have begun story writing using The Mystery of Harris Burdick for inspiration. The book contains pictures and captions by an artist who gave them to a book publisher, but then mysteriously disappeared without sending the rest of the story.
Everyone is very excited about the Form 4 camp this weekend!