Art and agriculture
17 Jun 2022
Work on The Farm continues and the children's Claude Monet artworks were admired during the French Day assembly.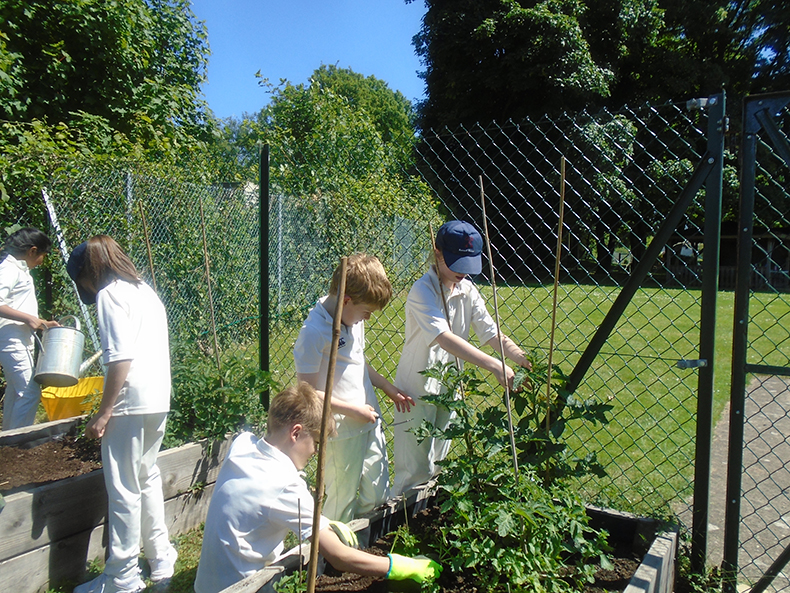 Form 6 have taken inspiration from the impressionist paintings by the artist Claude Monet. They chose to depict scenes from his Water Lily, his Houses of Parliament, as well his Haystack series. Monet was famous for his series of paintings. He repeatedly painted the same subject in different lights, at different hours of the day, and in different seasons.
Over the next four weeks Form 6 will be learning about poultry care in small groups, ready to take over the reins in Form 7. Luckily for us, some are already in the know, but a little refresher is always useful, there's a lot to do!
Meanwhile, six pupils are looking after our pond. The blanket weed needs constant removal at this time of year and the hot weather has meant that the water level is low and needs topping up.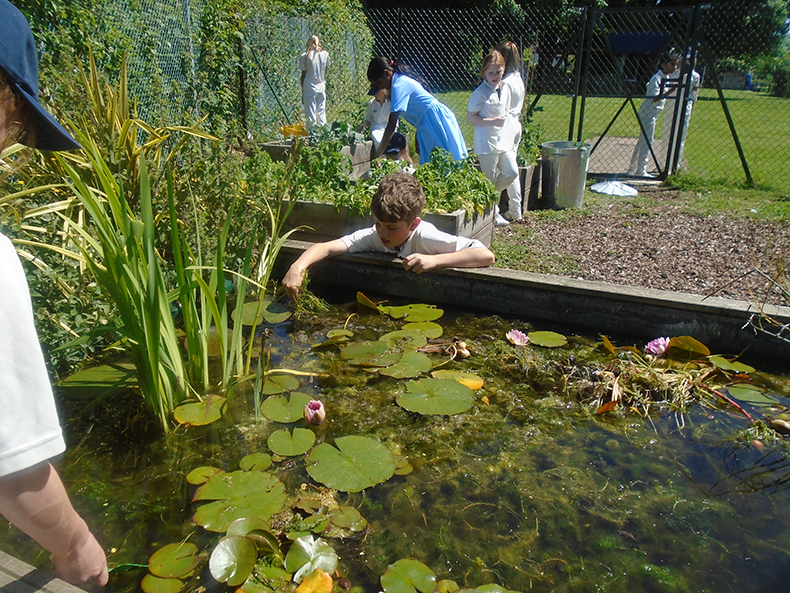 The remainder of the class are tending the five raised vegetable beds we have. Again there is plenty of weeding to be done as well as picking out the side stems of the tomatoes plants, tying up the beans and making sure that everything gets well watered. The lilac flowers are beginning to fade, showing us that it will soon be time to harvest our potatoes.
A quick note from Mrs Carn: Thank you to those that have sent in your pictures for the Grow Your Own Project competition. The deadline is Monday, it does not matter if you have only just started. We are all on different parts of the journey, so give it a go and share your story with Mrs Carn.