Things we can find in a pond
24 Jun 2022
Firstly, a huge WOW for the fantastic Sports Day! The children were absolutely amazing in all the races and they showed how fabulous they work in teams, especially with the hoop race and demonstrated incredible stamina and determination for the mini-marathon. Thank you all so much for your wonderful cheering and support.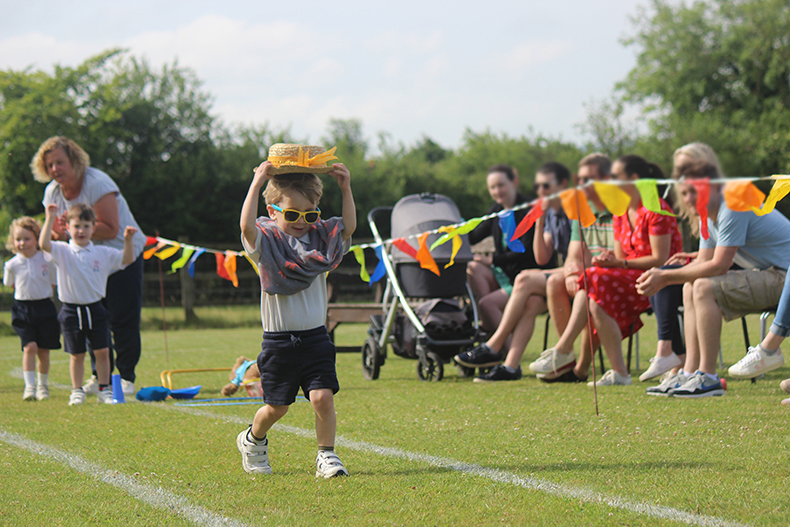 Back in the classroom the children have been learning all about the Bog Baby in our story this week. They drew some beautiful pictures of things we can find in a pond, thinking carefully about what lives in a pond including fish, tadpoles, frogs, Bog Babies and even a crocodile and a shark! They have been learning new words this week.
The children designed their own sock puppet by cutting felt for the ears and tongue and wool for its hair. They are certainly very colourful as you can see from the photo and they will be wending their way home to you very soon.
We had lots of tangled fun winding the wool around the circles of cardboard to create lots of soft wooly Bog Babies which are certainly as soft as jelly, just like the Bog Baby in the story. In the garden the children made their own Bog Baby homes using buckets, gravel, shells, stones and, of course, loved using the hosepipe to fill the buckets with water.
The children continue to amaze us with their unique ways of learning through play with their friends when they become involved in imaginative play in the garden. We have had picnics in the sunshine and the window cleaners not only cleaned the windows on the play house, but also the climbing equipment too.