Big and busy events
24 Jun 2022
This week the children took part in two very big events. Firstly Sports Day and then their summer outing. Both events were a huge success for the children.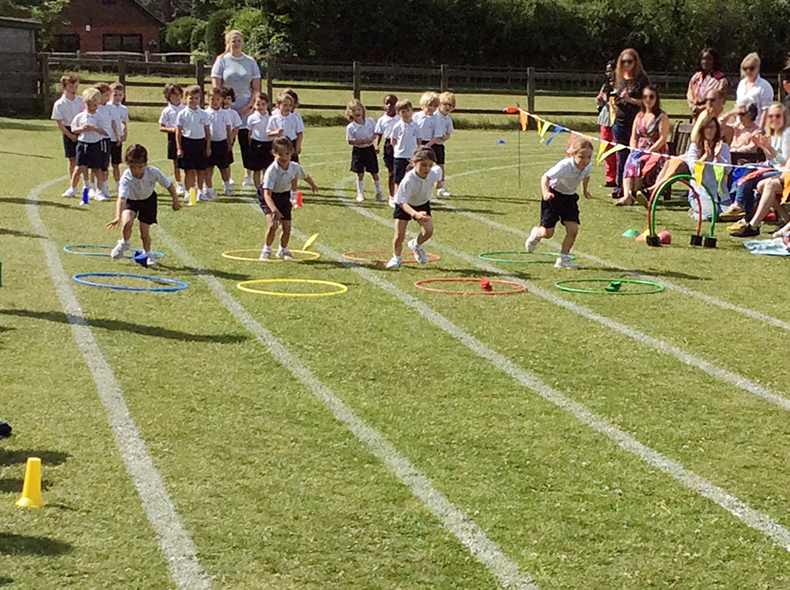 At Sports Day they were buzzing with excitement to show their parents and relatives just how fast they could run and were very proud to be part of a team, for whom they wanted to do their very best. All children behaved in an exemplary manner and knew exactly what they had to do. To see them run so competently in the baton relay showed everyone that they had grown so much since the start of the year and were now absolutely ready to move into the Main School after the summer. It was fantastic to see.
Our outing to Kent Life was another fantastic day for the children. They behaved beautifully on the journey and at the venue. They all stayed completely focused as they learnt about the theory of making bread and then, after a lot of mixing, kneading and general stickiness, they managed to make the most wonderful set of bread rolls which I hope you all enjoyed. The ride upon the Kent Life train was so much fun, as was the packed lunch which they really loved eating outside in the shade with each other. Then in the afternoon, they learnt how to reuse bits of cut up clothing to make rugs. Using first a pencil and then a bodger, they were able to make a start on the most wonderful rag rugs. Everyone was very impressed at how quickly they managed to pick up the technique and then work independently. A visit to say hello to the goats and alpacas was a lovely end to a fun packed day. A much quieter journey on the coach home with lots of very happy sleepyheads.
As the weather has been so hot lately, we took the opportunity to teach the children another technique and that was how to make a fan. They showed great dexterity whilst folding sheets of paper, which they had decorated with wonderful patterns and drawings, into concertinas that they sellotaped at the bottom to make a very serviceable fan. As you can see from the photo, the heat was all a bit much for them so they took to fanning themselves as they lay in repose on our carpet!