Excellent performances all round
01 Jul 2022
Many of the Form 5 children were very excited to receive their LAMDA speech results.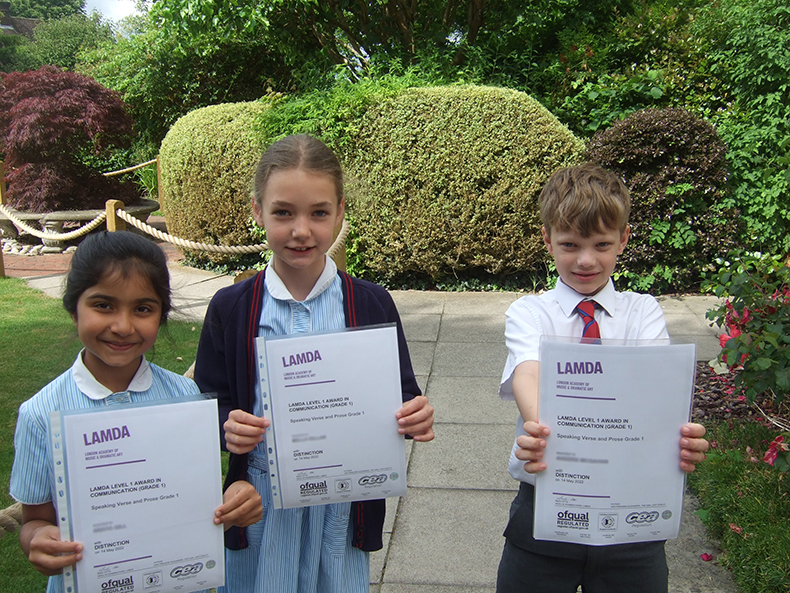 Everyone in Form 5 who took the LAMDA exam achieved a distinction for their performance. This is a wonderful achievement and one the children can be very proud of. They all worked extremely hard on learning their lines and perfecting their performances. Of course, a huge amount of credit must go to Mrs Dwyer who has worked tirelessly with the children. Thank you, Mrs Dwyer.
Elsewhere, the children have loved taking part in all that Russell House has to offer in the summer term. On Friday, the children attended their first swimming gala. All the children produced excellent performances in the pool.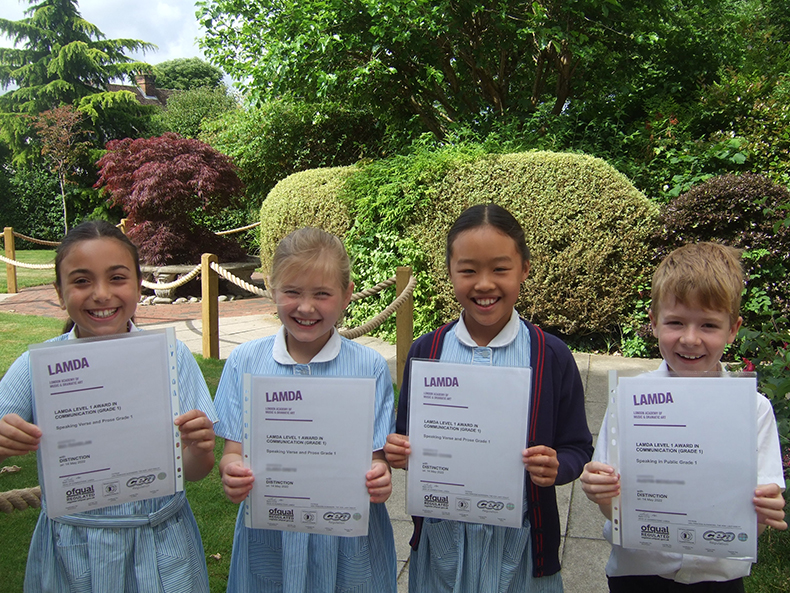 Summer Art Exhibition: A reminder that this afternoon is the last day to view the exhibition in the Art Room. Russell House parents and their family members are invited to attend the Summer Art Exhibition today, 1st July from 4.30pm until 6pm.