Lego, locks and letters
01 Jul 2022
Transition were all too excited to tell us all about the fun they had at the summer fair. From the ice-creams eaten to the bouncing on the bouncy castles, all children who attended the fair were keen to share their experiences with the class.
We had lots of fun throughout the week as we explored the letter sound l. During our brainstorming session, Transition came up with fantastic ideas of words beginning with l. It was lovely to see such enthusiasm from the class. We had lots of opportunities to draw our pictures on the whiteboard and the level of detail included was very impressive!
To incorporate our learning into fun activities, we explored different resources which began with the letter l. To begin with, we all became code breakers. We needed to unlock the locks. Using the keys and padlocks provided, we persevered until we had found the right ones. Lego is a popular choice amongst the children in Transition. Again, it was wonderful to see such creativity as the children explored the bricks and created their own constructions.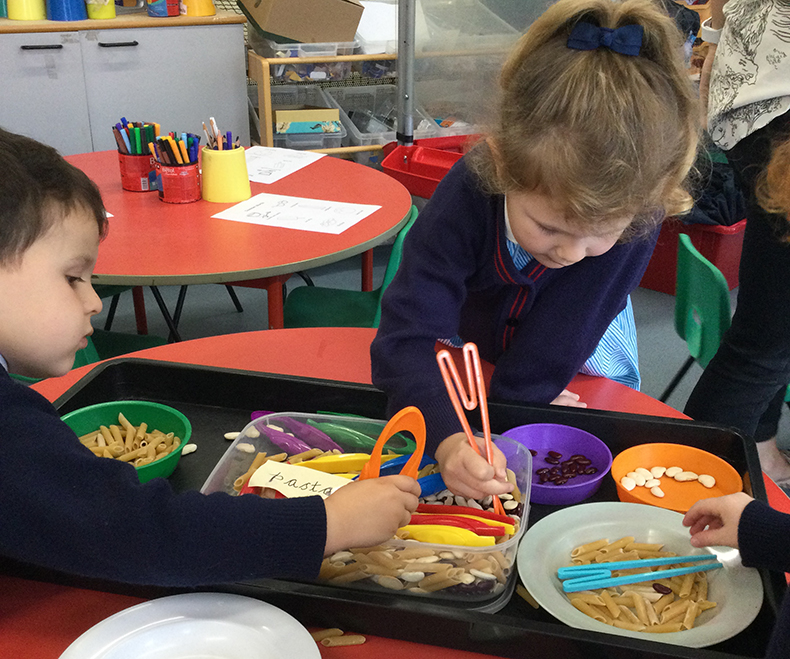 As part of our finger gym activities this week, we had lots of fun exploring chalk letters. Miss Mitchem had added lots of l to the tough tray. We used paint brushes to imitate the correct formation of the letter. Throughout the week, many children were able to think of new words which start with the l sound. Brilliant thinking, Transition! We also worked hard to separate pasta and beans, using tongs!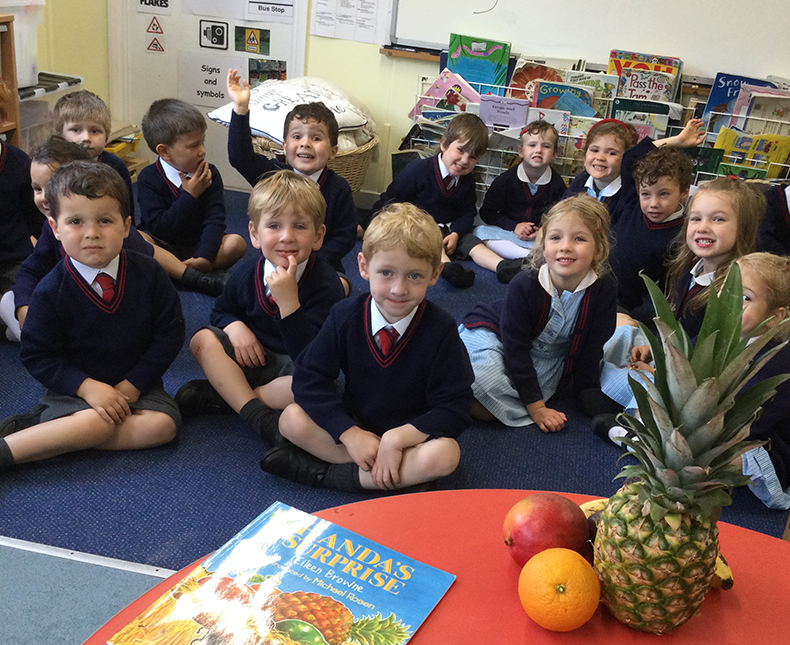 Handa put seven delicious fruits in a basket for her friend, Akeyo. Handa's Surprise has been a key focus for Transition this week and is a classic story that many children know well. We started by exploring the story and asking lots of questions. To help support our mathematical awareness, we used the fruits to help us with counting, writing numbers and addition. We also had the opportunity to explore the fruits and try to cut them ourselves! Transition used many relevant descriptive words to explore the fruits and animals. This focus has provided the class with lots of talking opportunities.
Buzzers at the ready! To ensure we could remember all the key events from the story, we took part in a class quiz and created lovely pictures of our favourite parts in the story.
Summer Art Exhibition: A reminder that this afternoon is the last day to view the exhibition in the Art Room. Russell House parents and their family members are invited to attend the Summer Art Exhibition today, 1st July from 4.30pm until 6pm.