Holidays on the horizon
01 Jul 2022
Although the weather has been decidedly against us this week, it has not stopped the children chatting about summer and the holidays ahead.
We have been looking at our surroundings and then casting our minds back to the autumn and winter when the trees were very bare. In comparison, the children could see that our grounds are full of trees weighed down with leaves and the flower beds are full of wonderful plants.
We are all looking forward to the Pre-Prep Celebration next week. In preparation, the children have been excitedly making their own props to use during their performance. They have been singing their hearts out and memorising their poem ready for the day. However, I am sure by now you will have learned all the lyrics, as I am certain they will have been singing them to you most, if not all, of the time.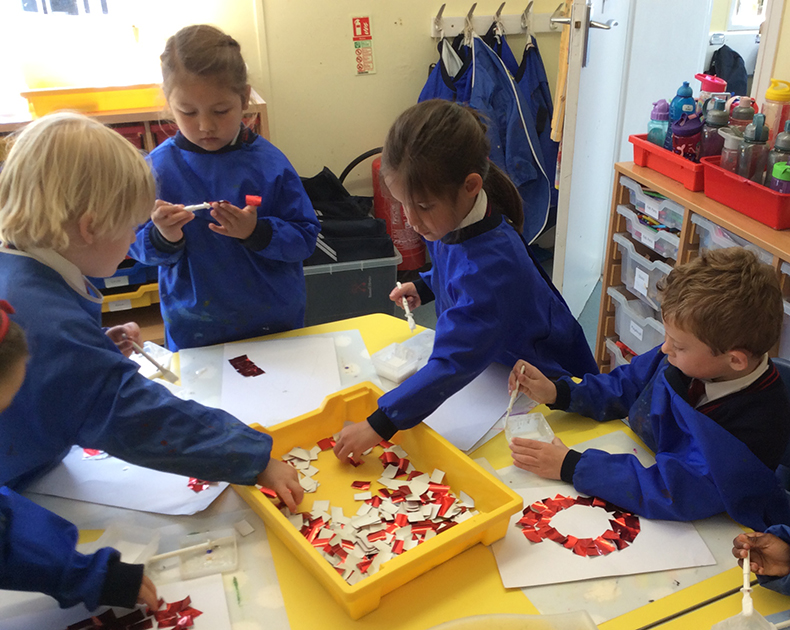 So much has happened over the last academic year that it would be impossible to summarise everything that that children had experienced but to see how the children have grown and matured is an absolute joy. As the year draws to a close, we have noticed that for both the boys and the girls, their current choice of activity tends to be drawing or colouring. Some are even writing their own books, which they constructed themselves and which they are all keen to read to me. As you might glean from the photographs, Ninjago characters and rainbows seem to be the favourite subject at the moment.
It certainly has been a wonderful year with your wonderful children!
Summer Art Exhibition: A reminder that this afternoon is the last day to view the exhibition in the Art Room. Russell House parents and their family members are invited to attend the Summer Art Exhibition today, 1st July from 4.30pm until 6pm.