Elementary, my dear Watson
01 Jul 2022
The Form 4 forensic detectives have finally worked out who the scooter thief was.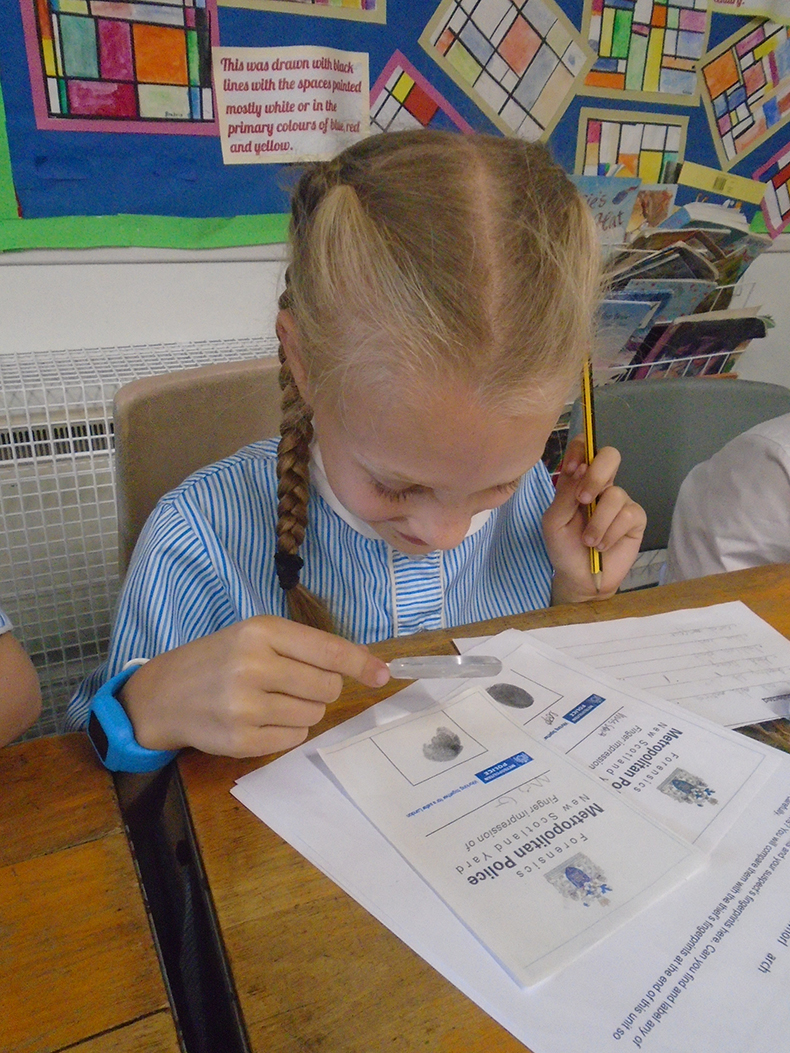 They looked through all their evidence and narrowed down the suspects to just one person, Miss Dudfield! They put their evidence to Mr McCarthy who then came to the classroom and invited Miss Dudfield to join them.
Form 4 stated their case and explained to Miss Dudfield how they knew she was the culprit. Miss Dudfield confessed after realising how strong the case against her was and she returned the scooter to Mr McCarthy. Form 4 discussed a suitable punishment and decided that Miss Dudfield had to clean the scooter.
The children were then told that the whole exercise had been staged and that, of course, Miss Dudfield wouldn't really steal anything. They realised that they had learned an awful lot from the process though and thoroughly enjoyed being detectives.
They are continuing with the theme of forensics in science and have enjoyed using the UV lights to look at various materials, including bank notes and stamps.
Summer Art Exhibition: A reminder that this afternoon is the last day to view the exhibition in the Art Room. Russell House parents and their family members are invited to attend the Summer Art Exhibition today, 1st July from 4.30pm until 6pm.