Pie and doughnut charts
01 Jul 2022
Form 3 has been very busy with maths and computing this week, but there's always time for a game of cricket.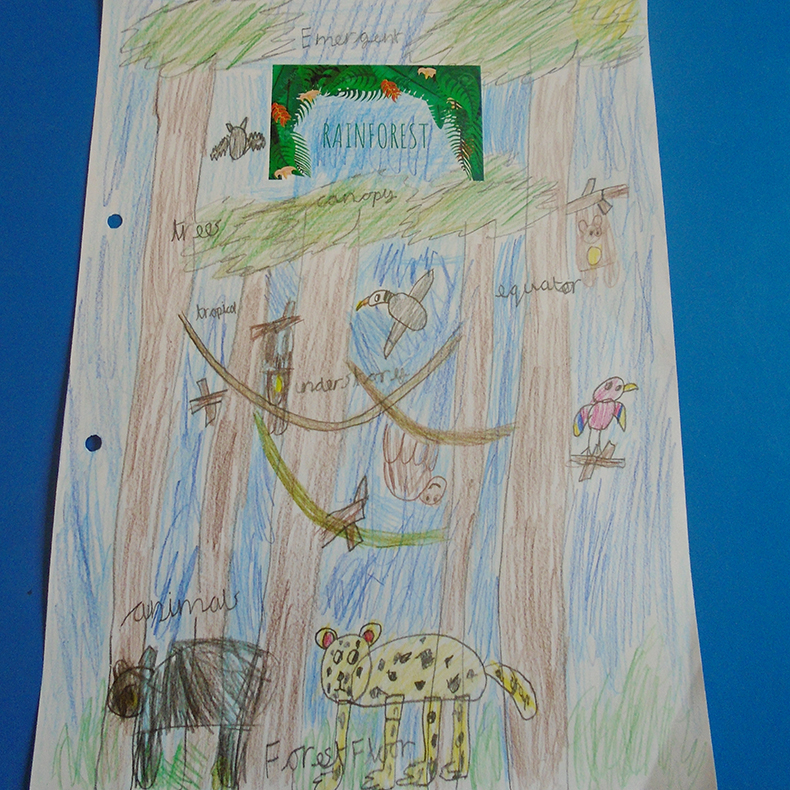 The children enjoyed several rounds of diamond cricket in games this week. All the throwing and catching practice put in has paid off.
This week in maths, we have been revisiting fractions. We have been finding equivalent fractions and ordering and comparing fractions with the same denominator.
In English, we have been finding open and closed compound words, and putting the words into sentences. We were surprised at how many we could find.
In computing, we have been generating bar graphs and pie charts from data we collected on a bug hunt in the school grounds. We even managed to create a 3D doughnut chart.

We have now finished our topic on Rainforests. The children enjoyed this topic very much. To mark the end the children have created a topic front cover demonstrating everything that they have learned over the last half term.

Summer Art Exhibition: A reminder that this afternoon is the last day to view the exhibition in the Art Room. Russell House parents and their family members are invited to attend the Summer Art Exhibition today, 1st July from 4.30pm until 6pm.