A balancing act
01 Jul 2022
Over the last couple of weeks, Form 6 pupils have been working on counterbalancing in gymnastics.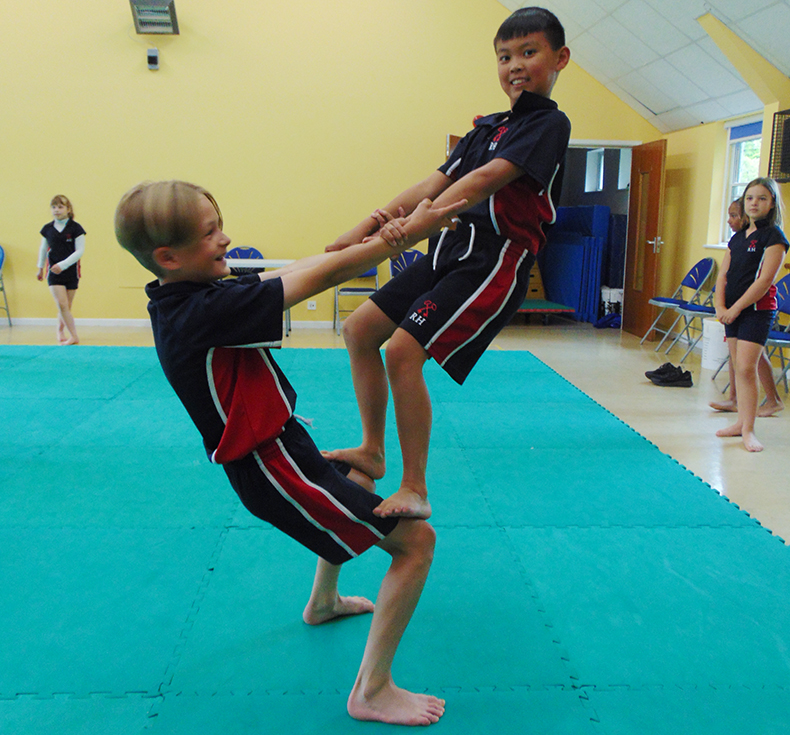 Next week they will perform a short routine linking three pair or group balances together. This week, the children had to perform a bunk bed and a slightly trickier balance where one person stands on the other person's knees. Other balances have included a pair performing an arabesque, a T balance and a handstand balance.
Summer Art Exhibition: A reminder that this afternoon is the last day to view the exhibition in the Art Room. Russell House parents and their family members are invited to attend the Summer Art Exhibition today, 1st July from 4.30pm until 6pm.