Confidence and excitement
16 Sep 2022
Although the children have only been in Form 1 for just over a week, they are so settled and happy that they are already raring to go with their learning.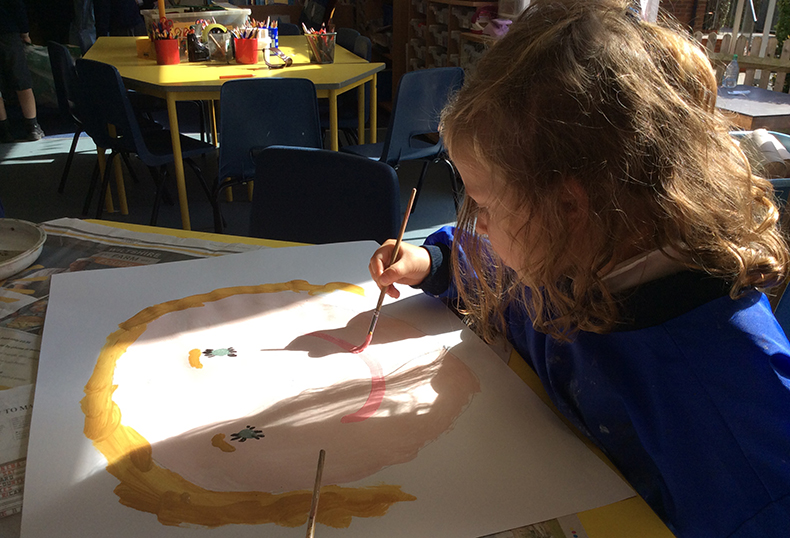 There have been so many new experiences for the children, but they have faced each one with confidence and excitement rather than with anxiety. The biggest was, of course, swimming on Monday, but they all had lots of fun and were full of happy chatter when they returned to school.
Assembly was on Wednesday, when our new children stood up whilst the rest of the school sang our Welcome Song and waved at them. Birthdays were also celebrated at our assembly.
In class the children enjoyed decorating frames for the photos that they took of each other last week. Total silence fell as they concentrated hard on their creations. The children have also been practising their handwriting and learning about Harriet the cow who stretches up to the cloud to make tall letters. A good sprinkling of glitter from each child marked the spot where they needed to start the formation of Harriet's letters.
The children have also been making books, which involves a lot of listening to instructions, counting sheets, folding sheets, cutting, colouring, sticking and writing, as well as a great deal of organisational skills. We have also been blending the letters of the week to make words by pressing a button on each letter whilst saying each sound and then sliding the letters together.
In the art area, some wonderful self-portraits are being created with every child looking closely at their reflection to work out the colour of the paints to use. The children also had a fire practice along with the whole school, which they carried out perfectly. Gold stars all round!