Weather and seasons
23 Sep 2022
This week in Transition we have been learning all about the weather and seasons. We have focused our attention on a story called The Tiny Seed By Eric Carle which has inspired us all.
Transition have used the book to help their understanding of the different seasons and why we have them. It is always a fantastic opportunity to have class discussions and listen to the wonderful ideas we can come up with.
The focus for our writing this week was of course; the weather. During our circle time session we looked at a range of different describing words. Transition did a fantastic job, using a range of words to describe different types of weather. This helped to inspire us with our weekly writing activity. I was impressed with the hard work and determination all the children showed whilst they drew their pictures.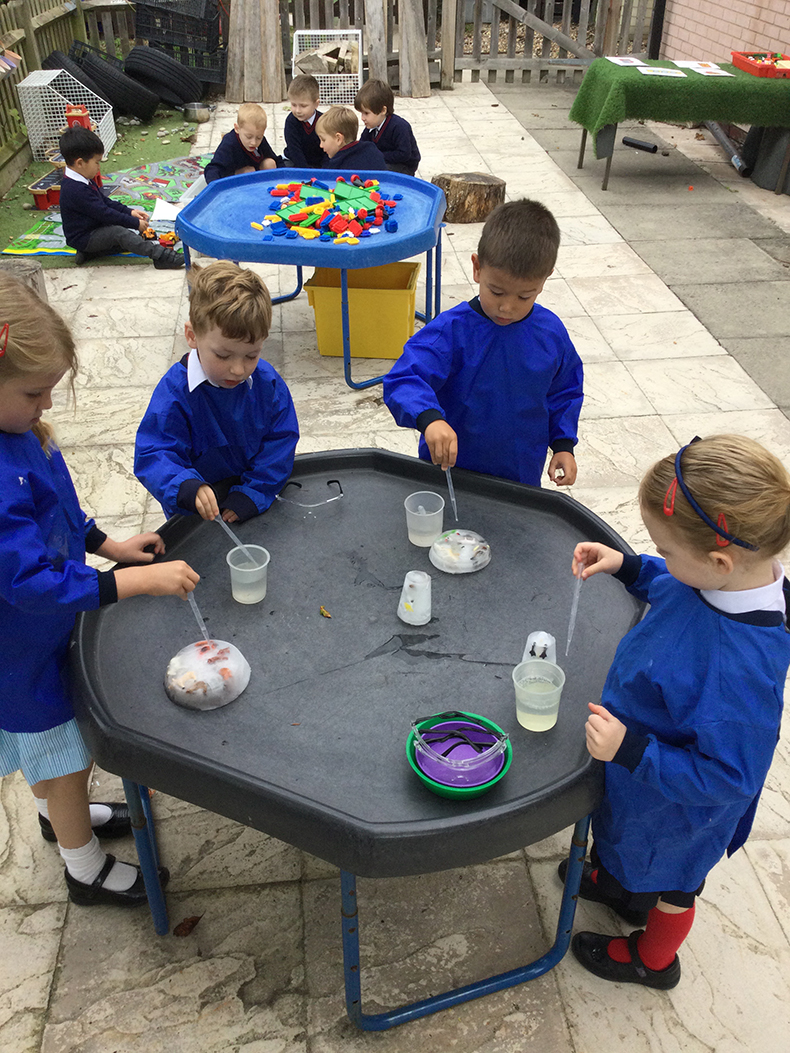 On Wednesday, it was a particularly sunny day. We decided to run an experiment in our outside area using ice. The ice monster had trapped some of our animal toys in ice and we needed to rescue them! Transition used pippets and water to try and melt the ice. We concluded that the heat from the sun worked best!
Our letter sound this week is b. Brilliant, busy bees! To practise our letter formation, we always use our magic fingers in the air. This week, we used our noses instead! Transition continued to impress us with their ability to work as a team and build on their own ideas. Throughout the day, we were able to think of many more words which start with the letter sound, b.
Last week on Friday we explored the paddock and had great fun climbing on all the equipment. We even had a chance to visit our school hens at The Farm.
It was lovely to hear such positive experiences from the maths games which were sent home at the end of last week. Mrs Nelson and I were extremely proud of the hard work that was put into the letter sound dictionaries too.