Adventures in Ancient Rome
23 Sep 2022
Form 4 have had an exciting week with a trip out to Lullingstone Villa and their first competitive matches.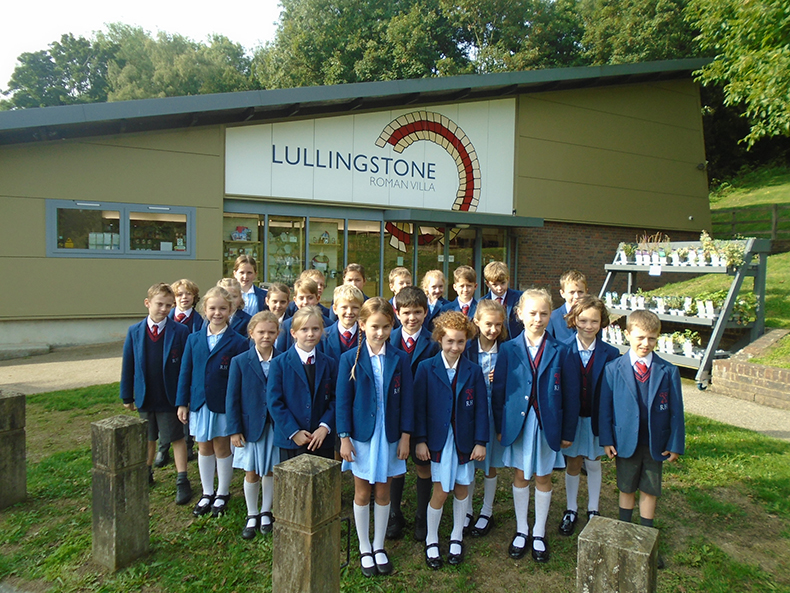 At Lullingstone Villa, they had the chance to look around the remains and find out about various artefacts discovered there. They also got to try on replicas of typical Roman clothing and have a go at some of their games. The trip ended with a dig through sand trays to mimic the work of an archaeologist. The children then identified what they had found and pieced together broken objects.
They arrived back at school, after an exciting trip through the ford, and then went on to play their first matches in football and hockey.
In maths, they have been learning how to round numbers and English lessons have been focused on grammar. There has also been time for light experiments and the children were very impressed that they could make rainbows using prisms and ray boxes.