Sport report: Football and Futsal
28 Sep 2022
Our players report on matches versus Rose Hill, Bickley Park and a futsal tournament held at Sevenoaks School.
U10/11 A v Rose Hill: We were the stronger side throughout the match with impressive attacking, particularly from Charlie and Barney. Our defence was also strong with well-timed clearances from Connor and Will F. Rose Hill was unable to break our defence and we didn't concede a single goal. Russell House took a convincing lead in the first half. Throughout the match we displayed quality passing which resulted in goals from Charlie, Oli, Arthur, Will F and Barney. I thought we could work on being more patient on the ball and having time to look for a pass. William S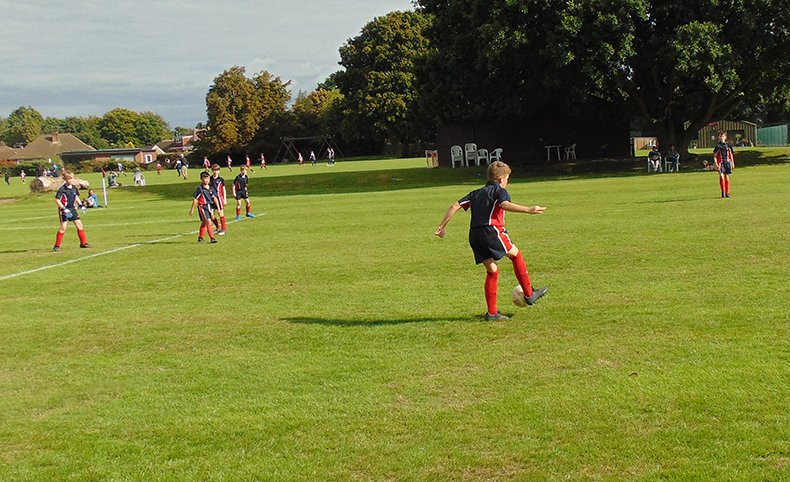 U10/11 B v Rose Hill:
The final score was 3-3. We were losing by three goals at half-time before a great comeback in the second half. Felix scored 2 amazing goals, whilst Oliver L scored one and assisted one. Kamran made lots of tackles and was in the right place and made great runs, causing trouble for the opposition's defence. Overall everyone played well.
Connor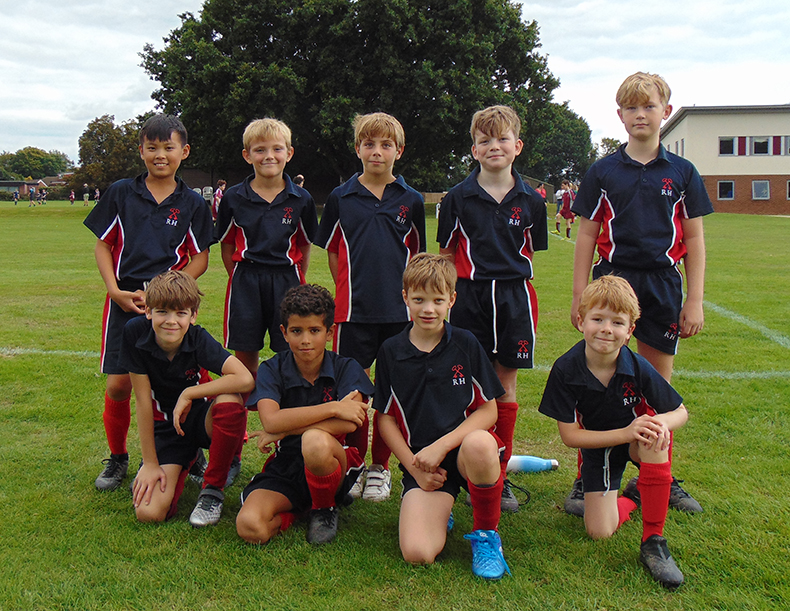 U9 v Bickley Park: Unfortunately they won 5-2. In the first half Bickley park scored 3 very quick goals. Sammy then had to come off due to an injury. He was very brave and came back on and scored two goals in the second half, bringing the score to 3-2. Bickley park then scored another goal. Henry went all the way, looking to score a goal but the keeper just saved it. One more goal was scored by Bickley Park. I then made a run and Hugo tried to shoot, but just missed. The man of the match was Sammy and I'd like to make a special mention of Oscar in goal. Ash, Harry and Artie did very well in defence, while James made some excellent passes. Edward
U8 v Bickley Park: This was our first football match for the School and we all really enjoyed it. Everyone did very well and both teams had a lot of chances to score. We eventually ended up losing the match 2-0, but we were very pleased with how we played and we nearly scored a goal. I really enjoyed being captain and we can't wait for the next match. Noah
U11 Futsal Tournament at Sevenoaks School: Our indoor futsal tournament started against Solefield School and we lost 3-1. I scored the first goal and then we had a ten minute break. Although we lost our first match, we didn't let that stop us because we went into our next game winning it 1-0. We then played Eton House losing 3-1 and Arthur scored the goal for our team. Our next game was against Sevenoaks Prep and we won 3-0. Arthur scored the first goal and I scored the next two. In final game, we won 3-1 and Oli, Arthur and William scored the goals. We ended up placing third in the tournament. Charlie