Bussing about
30 Sep 2022
The Naughty Bus has been up to all sorts of mischief in Nursery this week!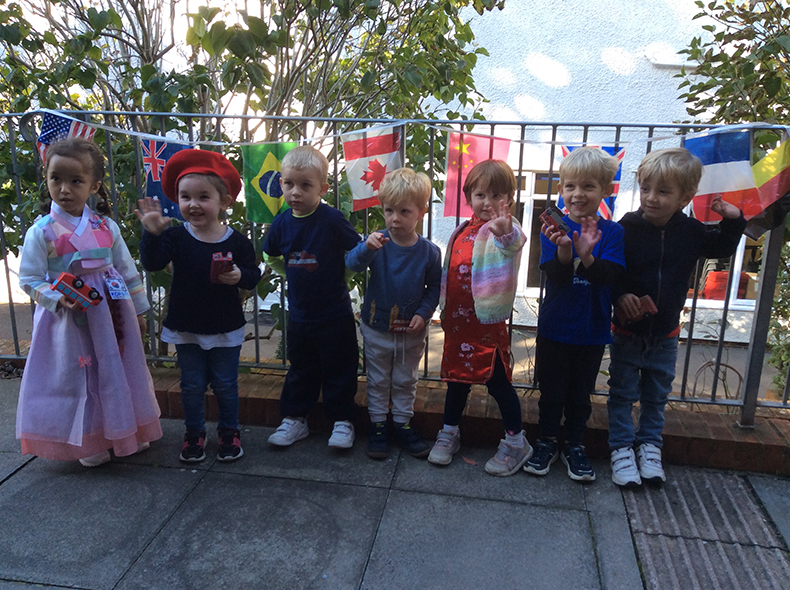 We have had lots of fun reading the story and the children were amazing at retelling the story when they drew their own pictures of the things that the Naughty Bus got up to! We enjoyed looking at the different styles of writing in the book too, which reflected what we could see in the illustrations.
The children built tall buildings and made long traffic jams using the wooden bricks just like the Naughty Bus encountered in London! Colourful tracks were made when the Naughty Bus drove through the paint! There was some amazing counting and number recognition when the children completed their Maths Bus as well as some fantastic snipping and cutting around the people to go on the Maths Bus. The children were asked where their Naughty Bus was going, to which we were told to the moon and to London Zoo and to see the Queen.
The children had lots of sticky fun when the Naughty Bus decided to drive through the baked beans! There were beans everywhere as the buses zoomed through the beans! The children then had lots of great ideas using the saucepans, bowls, spoons and forks to make baked bean cakes for myself and Mrs Sayers!
There was great excitement when we made cookies and the children were super at weighing the ingredients and mixing everything together to make some delicious raisin cookies, which we hope you all enjoyed!
Finally, we took the Naughty Bus and friends for an adventure around school, ending up at Amber's House where the Naughty Buses made muddy tracks and had fun zooming down the slide. We also had a lovely time looking at our shadows on the playground and making wet footprints from the dewy grass. The children even found some tiny yellow flowers on the Robins' grassy bank, which you may have found in trouser pockets!
The children enjoyed Modern Languages Day and it was lovely to see them all dressed up. We had a chat about the different countries and managed to say hello in a few languages!
The children have been busy in the garden and paddock making campfires and toasting marshmallows by exploring lots of different natural objects. They also had a birthday party in the sandpit with sand cakes after listening to the story of The Big Blue Train where all the animals celebrated puppy dog's birthday!
We investigated the properties of objects when the children used the magnets to find the metal items in the tray, with so much great thinking and ideas of what things are made of.
It is lovely to see Teddington enjoying his sleepovers with you and he promises he will come to all of your houses for fun times at some point during the term!