Seeking shapes
30 Sep 2022
Transition has had a super busy week! The changeable weather has not been enough to stop us from exploring our natural environment.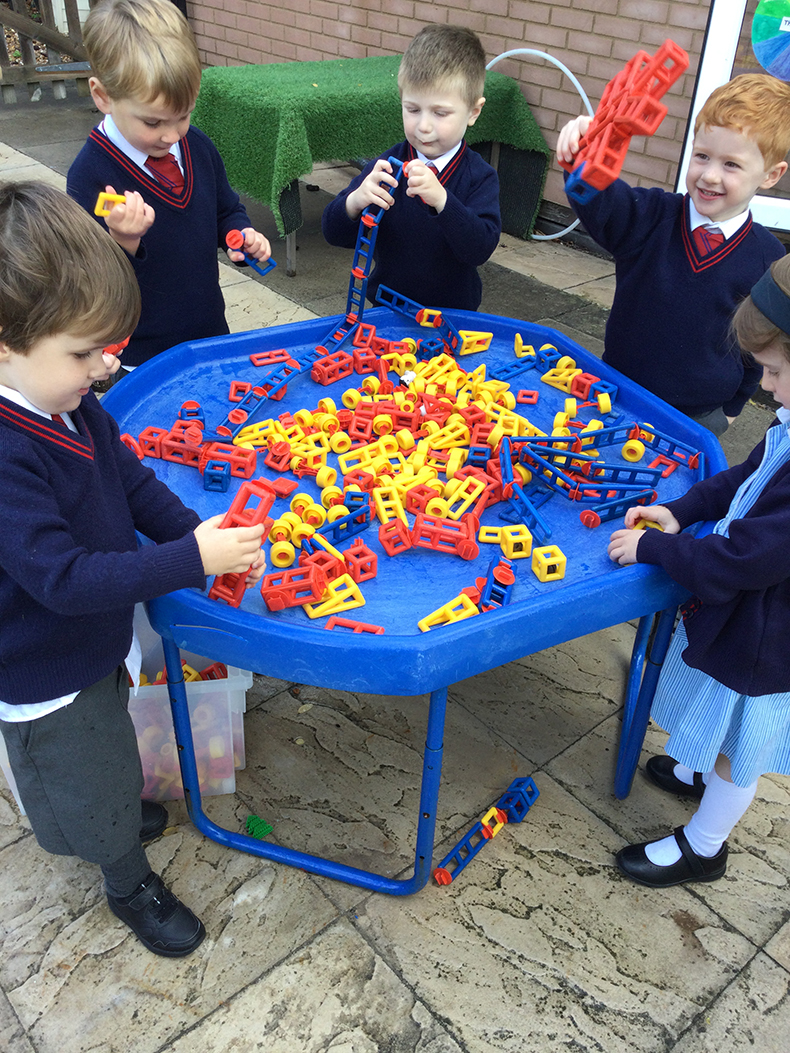 This week, we have been learning all about shapes. We took a walk around our school grounds to try and find shapes hidden within our environment. We used a checklist and clipboards to help us keep track of what we had found. It was amazing to see how well all the children were able to recognise shapes around us. We also had a go at drawing our own shapes. We started by drawing shapes in the air using our magic fingers and then drawing on paper. This can be a very tricky task as it requires super pencil control and concentration.
On Tuesday, we had the pleasure of welcoming the Perform Drama Workshop to our school. Transition had lots of fun as they joined Form 1 and took part in the variety of activities they had on offer. The theme of the workshop was magical adventure. As part of the session, the children had to pretend to be an animal and make magic potions.
As part of our self-registration, the children in Transition made their own self-registration spoons. Each morning upon entering the classroom, the children can place their spoon into our holder to state that they are present! We had lots of fun creating our spoons and attaching the wool for our hair.
On Thursday, we had another fun filled day. It was Modern Languages Day. All children had the opportunity to dress up in a costume of their choice. We explored different languages and ways to say hello. It was such a pleasure to hear all the different languages which are spoken within our class! To celebrate the event, we made pizzas and all the children were very excited to create their own pizzas. We provided a choice of toppings and it was very interesting to see which were the favourites.
Last Friday we had a super PE session. We explored different ways of travelling with beanbags! We shared lots of different ideas and it was very enjoyable watching the demonstrations too. We also had a try at throwing and catching our beanbags, which was very tricky but everybody did a fantastic job. It was delightful to see the determination and perseverance of the class.