Ning Nang Nong
30 Sep 2022
This week the children enjoyed listening to the poem by Spike Milligan.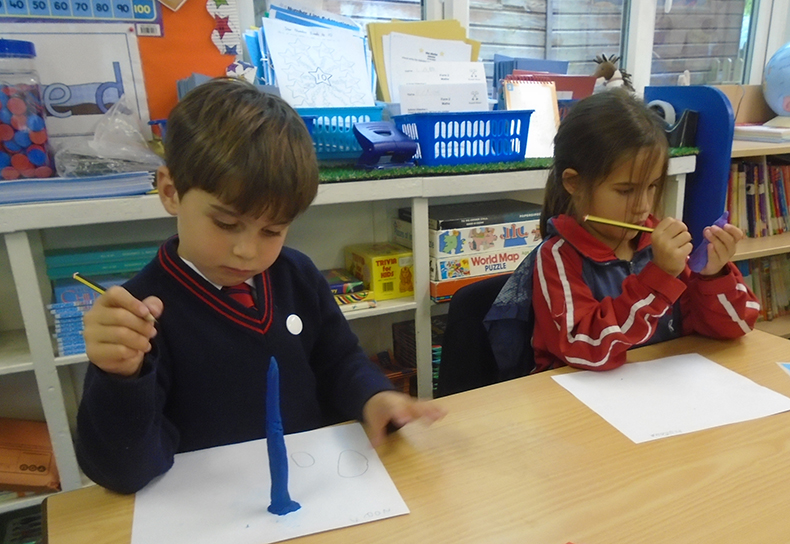 They drew their own version of the Ning Nang Nong. It was very amusing and Form 2 had a lot of fun designing their pictures.
Form 2 enjoyed playing the memory game where they had to take items to the moon. They enjoyed acting out how they would put on their spacesuit ahead of visiting the moon. Some children wrote extended sentences about items that they would take with them to the moon.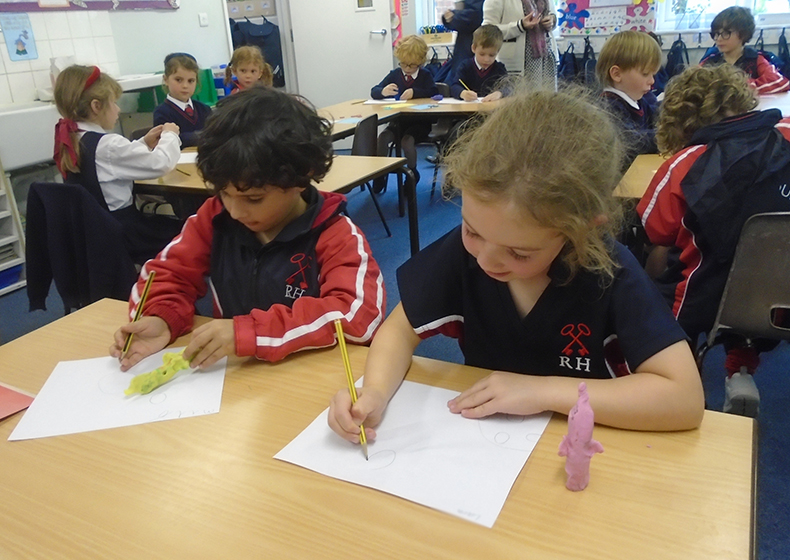 During maths, we have been learning how many different ways we can make 5 and 10. The children then enjoyed learning about halving different shapes and numbers to 20. The children went on a shape hunt and found many leaves that they could halve. They are also continuing to consolidate their counting in 2s, 5s and 10s. Form 2 loved playing the interactive games on the board using their subtraction skills.
In science, the children continue to enjoy learning about sight. They have been looking at all the different animal eyes and Form 2 made a human bar chart using eye colour.
This week the children enjoyed learning about Neil Armstrong. They learnt many interesting facts, drew pictures, and made plasticine models of Apollo 11. They also constructed a timeline for Neil Armstrong.