Counting and sequencing
07 Oct 2022
It has been a busy week of counting, sequencing and analysing in Form 2.
Form 2 have been sequencing daily routines in English this week. They used time connectives to write how they would clean their teeth and how they get ready to go to school.
In maths this week the children have been busy counting money and finding different ways to make 5 pence and 10 pence. They also had to buy items from a shop with the correct money. It was a lot of fun counting all the coins and estimating how much money was in each pile.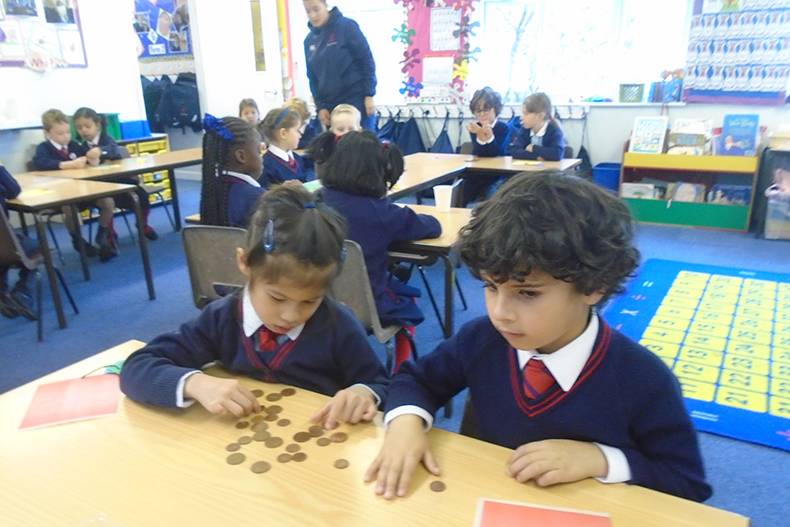 In science they had to use their sense of touch to try to guess what material was inside the feely boxes. It was a lot harder than they thought as they were not allowed to look at the materials inside the boxes.
In humanities the children were looking at how cars have developed and changed over the years. They had a lot of fun designing their car on the interactive board. The cars then had to race around a track to see which was the most efficient design.
In computing, they had to take it in turns to give their human Bee Bot instructions. They had to give clear instructions using forwards, backwards, left and right.