Our dear zoo
07 Oct 2022
It's been another very busy week in Nursery as the children learn all about animals in our story Dear Zoo and another favourite story called Poo in the Zoo.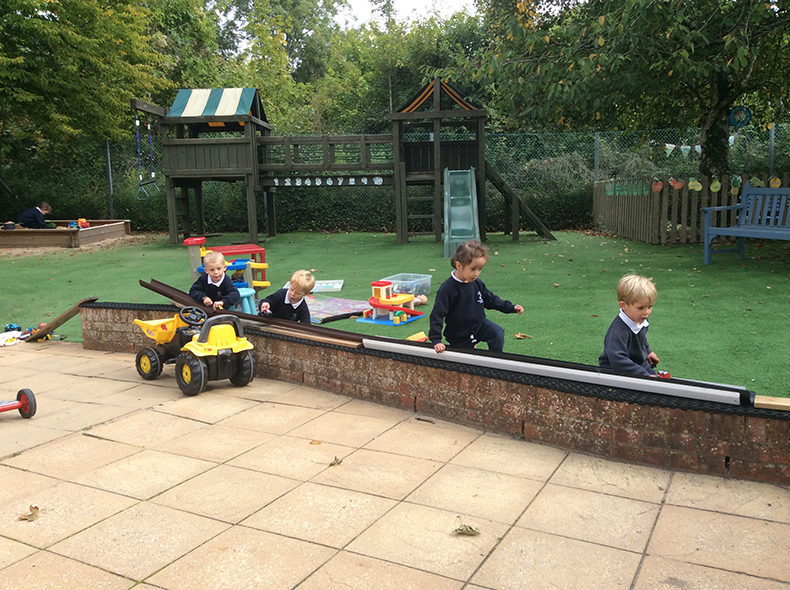 It has also been Environmental Awareness Week, so we have been busy recycling and reusing junk to make pen and scissor pots, jellyfish and a huge fish decorated with milk bottle lids. The children were so confident to chat about what they had made in our Pre-Prep Environmental Assembly on Wednesday.
The children have drawn some super pictures of their favourite zoo animal and made their own lift the flap to hide their picture. There has been some great retelling of the story and recalling the reasons why the animals had to be sent back to the zoo. Some children made nests and homes for the wild and zoo animals using stones, shredded paper, pine cones and glass stones.
There was lots of concentration when the children peeled the spot stickers off the paper and created their own scary spotty snakes by cutting around the spiral shape and boinging them around the Nursery. The scissors were out again to snip and cut the animal patterned collage to create wild animals such as zebras, tigers, giraffes and snakes.
During Kim's Game, the children thought about which animal had gone missing from the tray and also showed great hiding of their eyes when no peeping was allowed and shared some great confident guesses too! We have had the doctors in Nursery attending to myself and Mrs Sayers, as apparently we were really bad and needed yucky medicine and injections with sharp needles! Thankfully we are feeling better now after all the doctors' care.
There was more great thinking and recalling when we played the animal matching game - the children tried really hard to remember which cards had the same animal on. The children were so kind to help each other find the correct cards too.
Finally, the children have been having lots of sticky fun in the gloop this week by scooping it to fill pots using hands and spoons. There was an amazing structure of Buckingham Palace made by the children who then invited lots of people to see the king and queen. The screwdrivers were used to attach nuts and bolts together to create some fabulous models. It is always so rewarding for myself and Mrs Sayers to see the children become independent and confident learners through making their own choices in play.