Harvesting happiness
14 Oct 2022
Our topic this week in Robins was Harvest.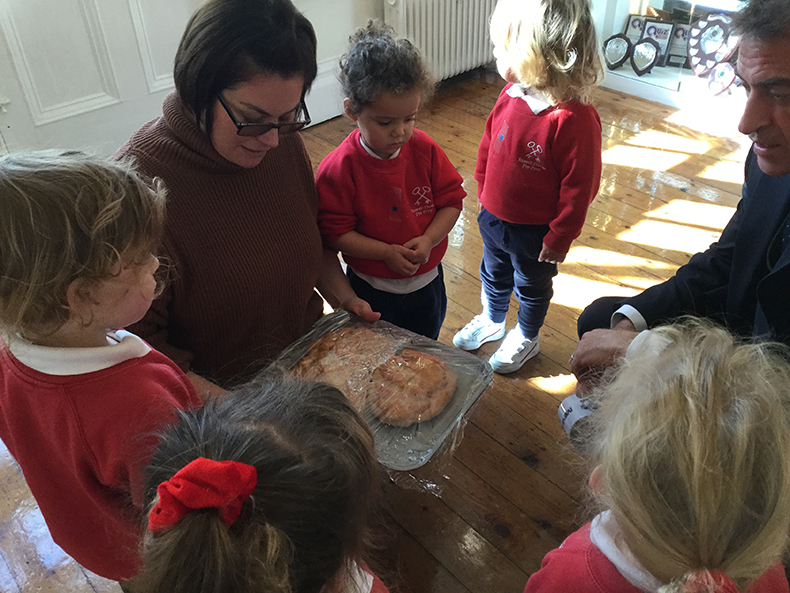 The children have enjoyed learning about the different types of summer crops which are harvested for us to enjoy. This also marks the end of the growing season. Our story this week was Supertato and the children were able to make connections between our topic and the story. We had lots of fun hiding the Evil Peas around the garden. The children took turns and we were impressed with how they worked as a team.
Continuing with our topic, we made yummy bread, which represented a sheaf of wheat. We talked about the process and how farmers have already harvested their crops and now it is time for them to prepare the land for the year ahead. The Robins were super impressed with their baking, so we took it along to Mr McCarthy.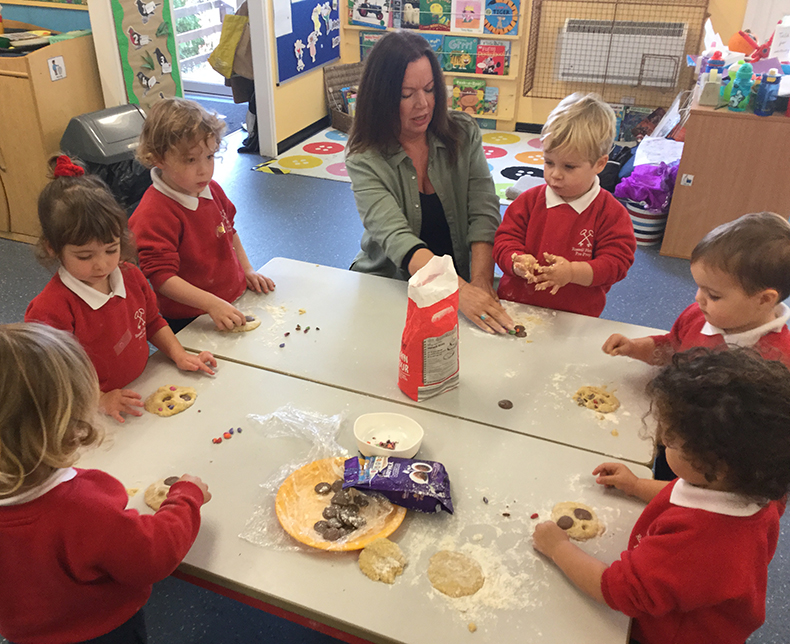 We ventured around the school grounds on Tuesday afternoon to find a nice spot for our picnic and yummy hot chocolate. It was great to see the children trying their freshly made bread and there were lots of buttery noses afterwards. We then sat and had quiet time with a selection of books after eating our snack.
It was our school Harvest Festival on Wednesday and the Robins sat beautifully in the Russell Hall. They enjoyed watching the older children sing.
On Thursday we made tasty cookies with a variety of toppings. Everyone used their rolling pins to spread out the dough and then they squashed the dough to make a circle. One Robin made a link to our Shape Monster game on the CTOUCH. The children then had a tough decision deciding between chocolate buttons and Smarties for the toppings, so they used both!
Lots of fun was had during tummy time. The children fully embraced this activity and they were super proud of their cardboard masterpiece. They used crayons and spotty stickers to add lots of colour. This activity enables children to build shoulder and arm strength which is important for the development of handwriting skills.
We finished the week with a fun play on the Paddock with cars and bikes. The Robins enjoyed driving around the wishing tree.
Our topics next week are Diwali and Halloween, so we're looking forward to a colourful, spooktacular time!!