Apples and an amazing assembly
14 Oct 2022
As autumn is approaching we are taking all the opportunities to get outside and investigate our environment. We have had another super busy week in our class, interspersed with lots of different forms of learning.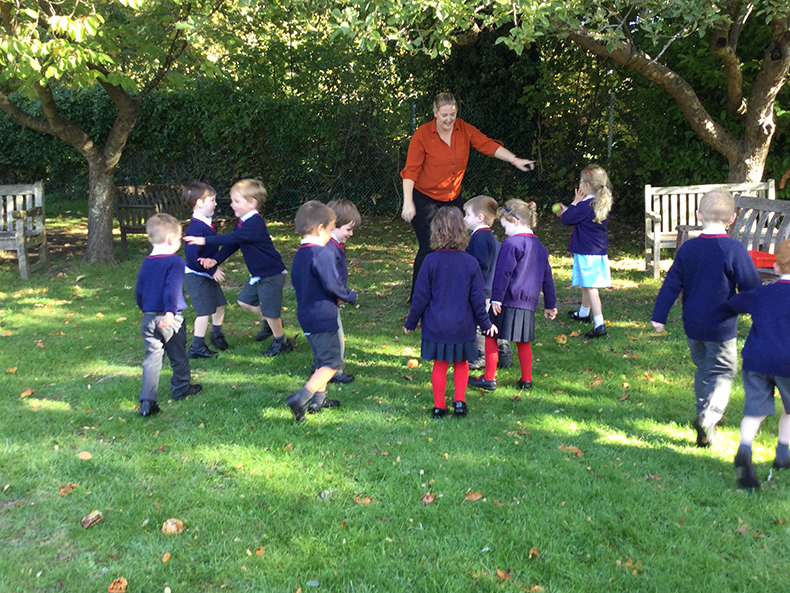 At the start of the week we decided to look for signs of autumn around the school grounds. During our carpet time discussion, we focused on how we can recognise the change in seasons. Lots of ideas were raised such as leaves changing colours, leaves falling off the trees, conkers and the change in temperature. During our walk we found lots of apples which had fallen from our apple tree. We collected the apples with the hope of making something delicious later on in the week.
Our sound of the week is W: witch, watering can, Wonder Woman and Wednesday. As the weeks progress, we are becoming much more confident in our ability to recognise the initial sounds in words. It is fantastic to hear the children continuing to display their knowledge within their play.
With our apples we made apple tarts. We used rolling pins to roll the pastry and circular cutters to cut out shapes. We then used spoons to spoon our mixture into the cases. The apples smelt delicious and it was very difficult resisting the urge to sneak a bite.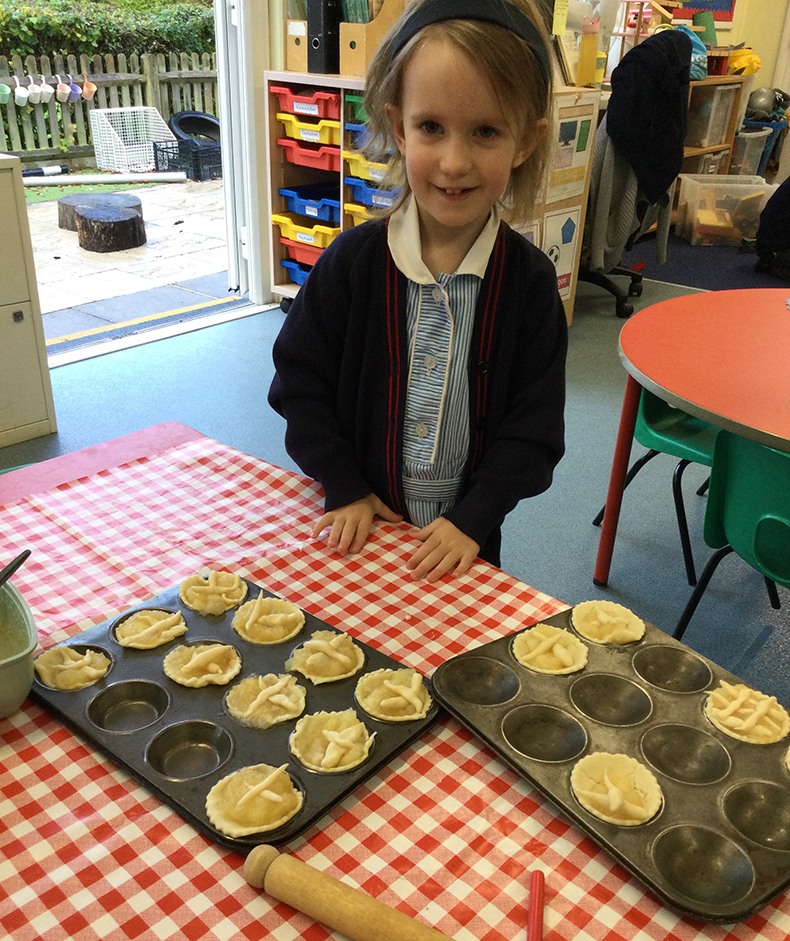 We also made beautiful autumn trees this week too. Using a mixture of cotton wool balls and Lego, we decorated the trees with autumnal colours.
A key highlight of our week was our Harvest Assembly. We had the pleasure of welcoming the parents and families of Russell House to watch the whole school in our performances. Transition have thoroughly enjoyed learning and rehearsing our harvest songs. They did a fantastic job, along with the rest of Pre-Prep. We hope you enjoyed the performance as much as we did.
We welcomed a new home area design to our classroom. We have been space explorers in our new space station, observing planets and flying rockets. We are looking forward to delving deeper into space after the half-term.