Fruit and vegetables
14 Oct 2022
Harvest time has been very much at the centre of our work this week.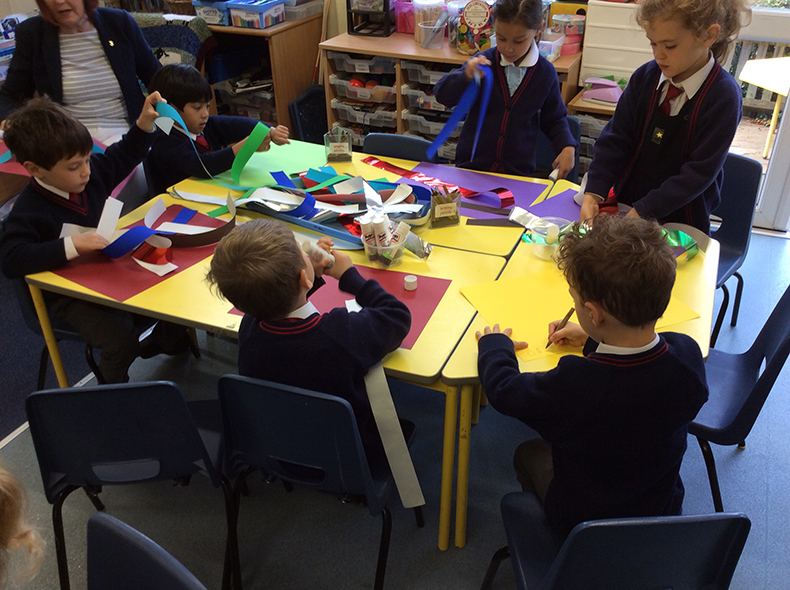 I could not have been prouder of the children at our harvest assembly this week. They sang their hearts out to the audience, whilst obviously enjoying every moment. They then listened intently as others in the school performed their songs and poems, which is not always easy for little ones to manage.
Naturally at harvest time, chat turns to fruit and vegetables and we have been talking all about the importance of eating our Five-a-Day. The children's understanding about vegetables was increased when some vegetables were cut in half and used to print colourful pictures.The resulting artwork is spectacular.
This week we have been walking around the school meeting many of the people that help us at school. The children were very sensible and stayed absolutely silent whenever a phone rang, and they asked some excellent questions. They were particularly excited to go up the swirly stairs to visit our Bursar in her office, somewhere which was completely new to them. They definitely have a greater insight into all the people that work behind the scenes to keep our school running.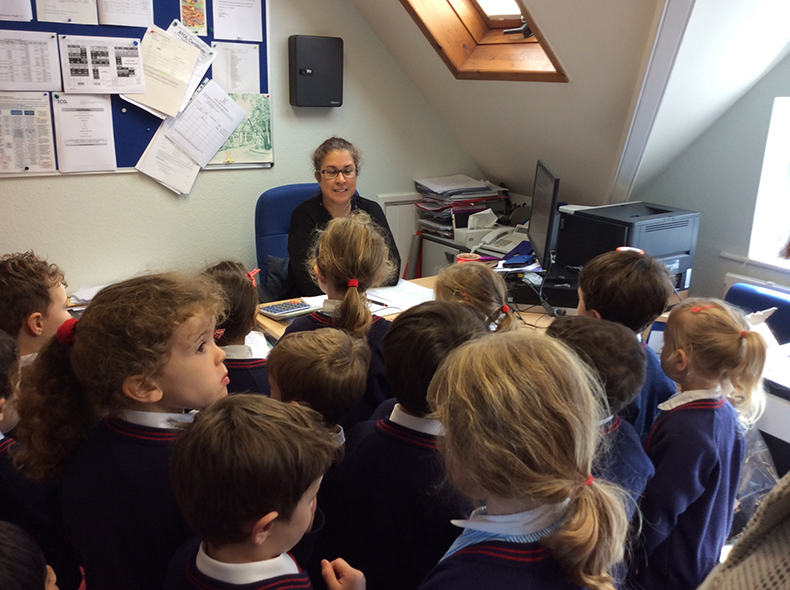 In maths, as part of our work on more and less the children played a game together which involved them adding blocks to their tower by the number they threw on the dice. The towers became taller and taller until time was called. They had to compare towers and the winner was the person with the tallest tower. This was easy to see by measuring the towers against each other, but then it got a bit more tricky when faced with questions such as, What is the difference between the two towers?
Measuring towers linked in beautifully with our work on tall and short and remembering that the best way to compare heights was to make sure that the objects were starting from the same base. Although quite a tricky task, they managed to put pencils in the right height order whilst remembering that the base of the pencils must be at the same level. They then went around the class to find someone shorter than them and then taller than them, drawing their results and remembering to place feet at the same level to make it fair. A lot of investigation, comparing and measuring ensued.
Finally, they made a wonderful collage out of strips of paper which will be coming home soon with a question from them all about length, which I hope you will try to answer!