When in Rome...
14 Oct 2022
Form 4's week has had a strong emphasis on performing. They took part in the Harvest Assembly on Wednesday for the first time as choristers, and then they performed their class assembly about the Romans to the school.
They have begun writing poetry in English and have chosen a variety of acrostic poems with an autumn theme to complete. They have also been developing their ICT skills by researching what life would be like in a Roman town and the buildings they would expect to find.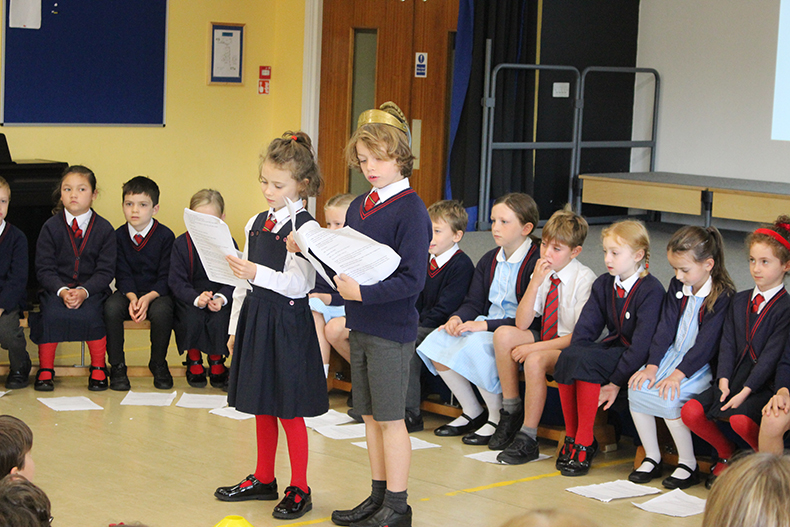 Science has been all about how other animals see. The children were fascinated to see images as perceived by other animals and learnt that eye placement on the head differed depending on whether the animal was considered a predator or prey.
In maths, the focus has been on subtraction and the children have been practising 'borrowing' when using the column method.