Fantastic festivals
21 Oct 2022
Our topics this week in Robins were Diwali and Halloween.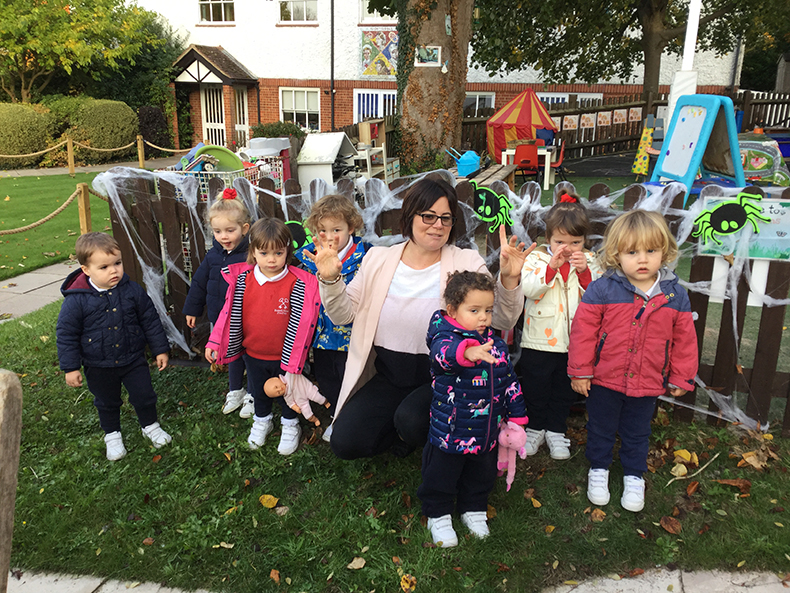 The children were amazed when they arrived on Monday as spooky spiders had made lots of cobwebs over the fence. The Robins had lots of fun finding the spiders which were hidden around the garden. It was lovely to see the children working together and one Robin recreated our game after watching myself and Mrs Beary. He hid them all for his classmates to find.
We were visited this week by FunnyBones and he enjoyed spending the week with us all. He was very impressed with how well the children share and take turns using the sand timer. FunnyBones had lots of fun playing on the chalk road in the red bubble cars.
The Robins were super excited for their Halloween snack time. Even FunnyBones joined us and he sat very nicely in the high chair.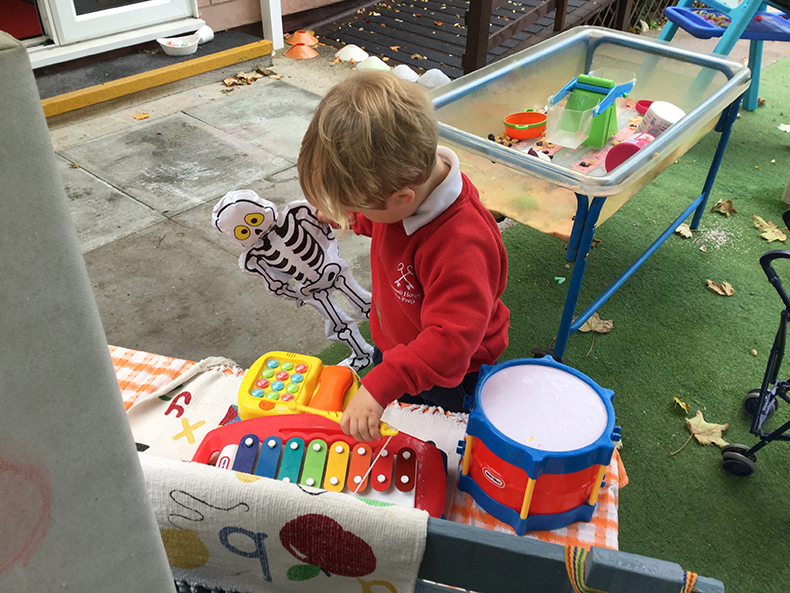 Continuing with our topic, we made spooky jelly and we enjoyed these as a special treat for our afternoon snack. The Robins thoroughly enjoyed making bread last week, so we thought we would continue with this by making bread rolls.
We watched a video on the CTOUCH which explained Diwali. The children liked watching the fireworks and they thought the decorations were beautiful and super colourful. We extended this activity with the Skittle Experiment.
The weather was very glorious during the week, so we made the most of it by finding a nice spot to enjoy a picnic. Our Robins have such fantastic manners and it makes us happy when we hear please and thank you. On the way back to class, we explored the woods which was nice and it was good to see how the children negotiated space.
The Robins have been very busy practising for their Coffee Morning Assembly, especially with learning a new song. We hope you enjoyed it as much as us.
Mrs Beary and I would like to wish you all a happy half-term and we hope you have a SPOOKtacular time!!