Seasons and space
11 Nov 2022
Welcome back! We hope you all had a fantastic half term filled with pumpkins, fireworks and the occasional sunshine. Since returning to school it has been a delight to hear about all the fun activities and holidays which have been enjoyed.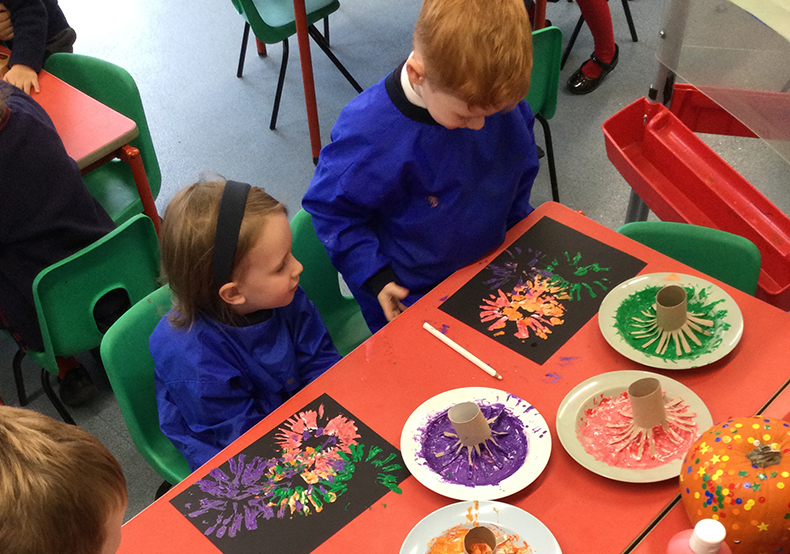 We have been very creative this week. On Monday, during our shared news, many of us spoke about lovely firework displays we had been to. We decided to create our own firework pictures. Using toilet roll tubes, we created magnificent patterns onto our pictures. We topped them off with glitter for extra sparkle!
As we continue to learn about all things autumn, we have been exploring hibernation using the story A Book for Bramble by Lynne Garner to help our understanding of what hibernation is. We have learnt lots of new facts about hedgehogs and made our very own hedgehog crafts. Using a fork, we decorated hedgehogs making sure we made them very spiky!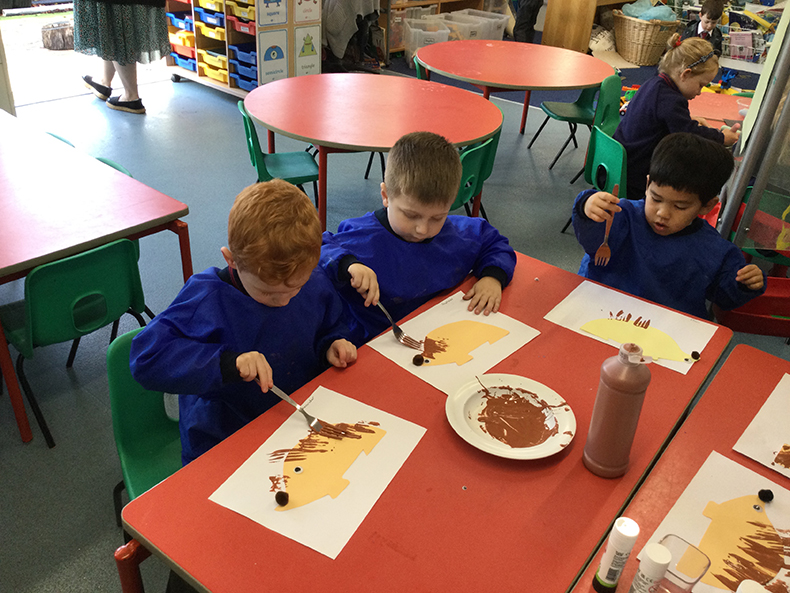 On Wednesday, Transition had the chance to host the weekly Pre-Prep assembly. The theme was All About Autumn. We proudly stood in front of our friends and spoke about the changes we see in autumn. We all had a chance to display our lovely artwork too. It was great to see the class beaming with confidence as they shared all their autumnal knowledge.
Since exploring our new Space Centre role-play area, we have wanted to learn more about space. This week, we looked at the different planets in our solar system. We used marbles and paints to create a textured look on our paper planets. We also began to discuss the size differences between planets.