Our best smiles
11 Nov 2022
There has been a lot of talking and tasting about healthy food this week, as well as discussions about how we look after our teeth.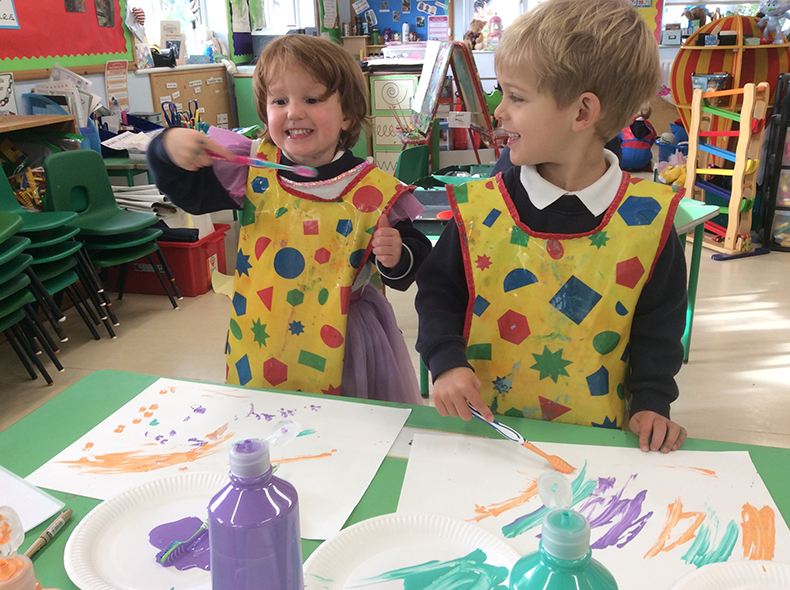 The children carefully choose and cut around pictures of healthy food for their lunchboxes and chat about food with too much sugar, although some treats were chosen to go in the lunchboxes! The dentist drill and other dentistry instruments were used to look after the play-dough teeth. There was a lot of drilling and brushing going on with lots of great observations about looking after our teeth and commentary that no one wants bad teeth!
The children did a fantastic job of retelling the story using the real fruit and the animals, even remembering the tricky guava fruit, which was substituted with a lemon as we could not find a guava anywhere. Most days the children enjoyed peeling a tangerine which was Akeyo's favourite fruit in the story. We also loved squeezing the juicy round oranges at the juicing station which the zebra had chosen in the story - it was absolutely delicious!
The children thought it was very funny when they used the toothbrushes to paint pictures - we decided that none of us would want orange, green or purple teeth!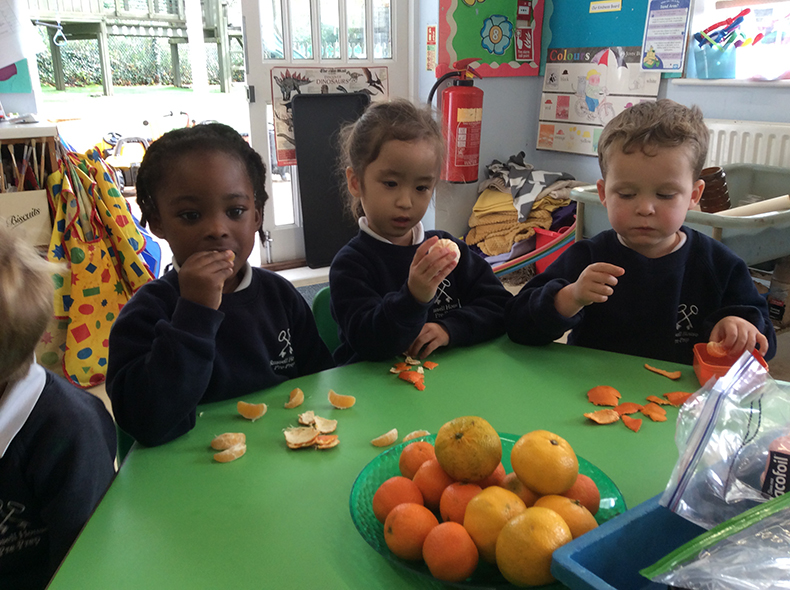 More painting was done using the oranges and lemons to print some beautiful patterns onto the paper - it was lovely to see the children giggling as they tried to pick up the slippery fruit!
African beads were threaded onto pipe cleaners to make beautiful bracelets and the children were brilliant at completing the puzzle of the little girl with a basket on her head just like Handa. We looked at the globe to find Africa where Handa lives as well as some of your holiday destinations such as Greece, Croatia, Dubai, Spain, Latvia and America - Mrs McKeating and I felt that we had travelled the world!
Finally, we have managed to dodge the showers this week and we are learning the Christmas songs for our Christmas play Humph the Camel! We are sending Mrs Sayers our very big get-well-soon wishes as she recovers from a broken foot.