Lest we forget
11 Nov 2022
Our topics this week were Fireworks and Remembrance.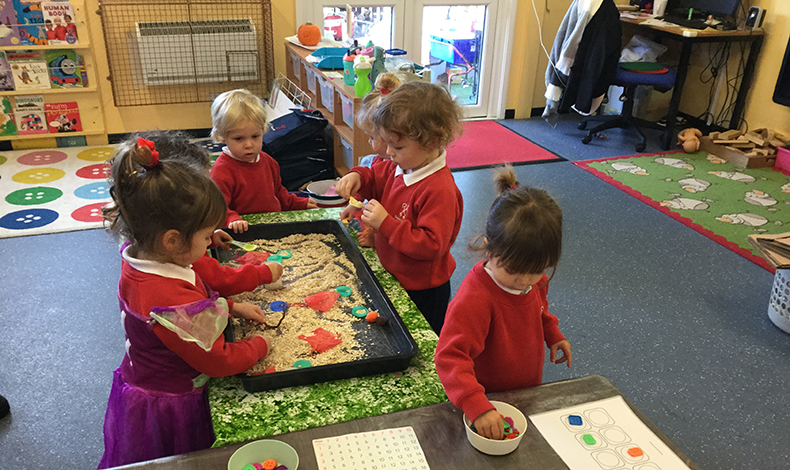 The Robins were super excited on Monday and they enjoyed sharing their news from home. There were lots of lovely holiday photos and also some lovely conversations about popping fireworks. We made our own firework pictures using chalk and black paper. Extending our discussion of fireworks and bonfire night we made twinkly sparklers. The children enjoyed dipping their breadsticks in icing and then carefully added sprinkles, stars and teeny tiny chocolate balls. One Robin could not resist a little nibble!
A new Robin joined us this week, so we had a fire practice with Mr Luke on the playground. The children all shouted Yes when they heard their name. We then counted all the children and teachers to ensure everyone was present.
Continuing with our topics, we discussed why we wear poppies and to develop our understanding further, we watched the CBeebies Remembrance video. The children sat very nicely and they enjoyed watching the bunnies. We have certainly had a very creative week using open-ended resources in our play. It was great to see the children use the resources on offer in different ways. It was interesting to see how the Robins decorated their frames with red petals.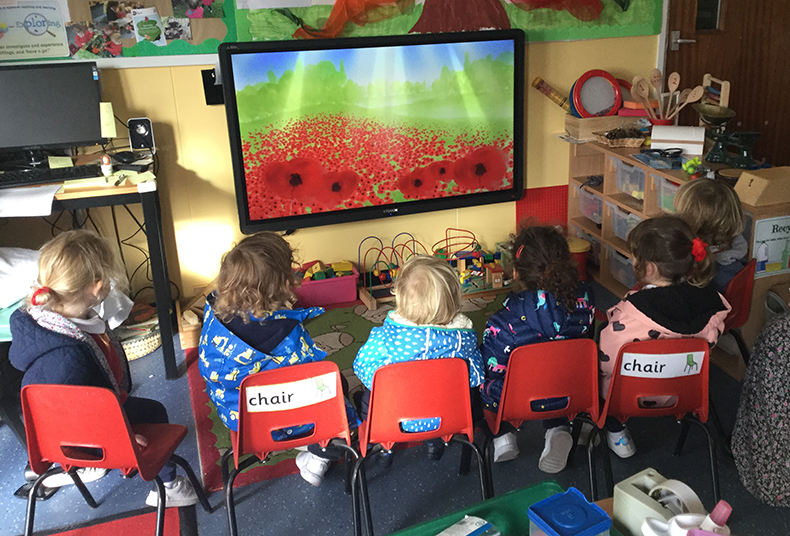 We made our own poppies and we wore them during our 2-minute silence. Mrs Beary and I were super proud with how well the children waited and they wore their poppies with pride.
As a treat, we ventured around the school grounds on Wednesday afternoon and we stopped off in the Outdoor Classroom to enjoy a yummy picnic and hot chocolate. The children love spending time outside and we are certainly very lucky with our amazing views.
On our way back to class, we noticed lots of brightly coloured apples, so rather than waste them, we made apple surprise cakes. We also made a cake delivery to Mrs Parker and Mr McCarthy. Our Robins thoroughly enjoy sharing their culinary creations, they said they might also share a little bit with their mummies and daddies.