The marvellous moon map
25 Nov 2022
Goodness, what a busy week in Nursery where the children have been learning all about maps in our story The Marvellous Moon Map.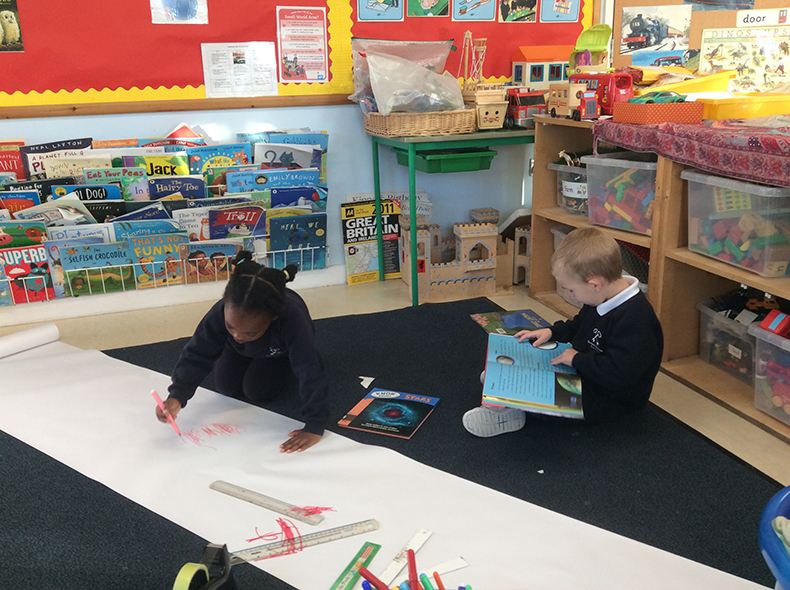 They drew some amazing details on their very own maps as well as making a huge marvellous moon map just like mouse in the story. The non-fiction books were used to look at what we might find in space and there was a lot of great thinking when we were naming the planets. We all particularly liked, the red planet called Mars.
The space vehicles joined the astronauts and the aliens in the moon dust to explore the salt, glitter and the sparkly diamonds which naturally were very popular, being collected into all the children's hands.
Other journeys we took like mouse and bear were racing the cars down the gutters in the garden to see which one went the fastest and the furthest. The children were brilliant at working out how to reach the top of the gutters by climbing higher onto the bench and up onto the top of the climbing equipment.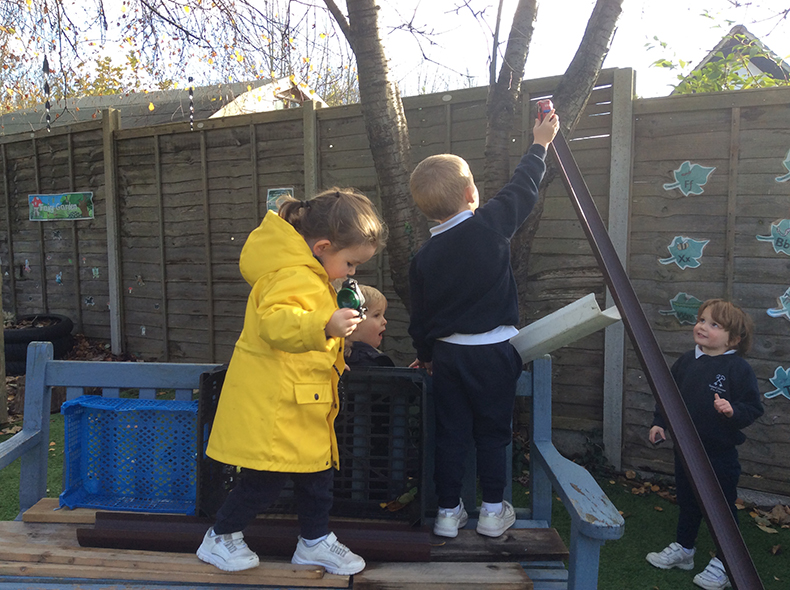 We made paper boats which we hope will float at home by making them as waterproof as possible and following the tricky instructions of how to fold and flatten the paper into the right shapes. We were amazed that the folded paper actually turned into a boat shape!
Other activities the children have loved this week include; a hairdressing salon, a café, a doctors surgery and lots of dressing up. The children loved using the coloured pegs to make tall towers and they used their counting skills to count the correct amount of pegs onto the paper plates.
We are beginning to think about Christmas and the children painted their hands brown to make a handprint - we wonder if you know what they may be for? The Christmas songs are coming along and we have been on the stage to rehearse our Christmas play Humph the Camel.