Mapping and measuring
25 Nov 2022
Form 4 have enjoyed 'egg-perimenting' this week.
They wanted to find out how various liquids affected their teeth. Eggshells have a similar coating to teeth so they have poured liquids on them and they will look at the results next week.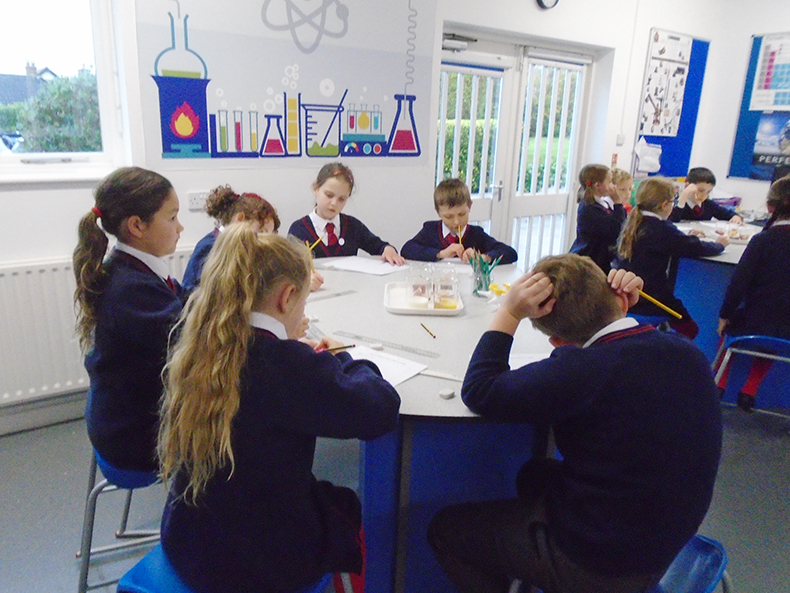 They have also started work on map reading skills in humanities. They had to follow directions to find treasure on a map and then looked at different features they might find on both paper maps and Google maps.
In English, they have completed character descriptions based on the book The Giants and the Joneses and are thinking of ways for the children to escape from the giants.
In maths, the children have been focusing on measures. They measured objects carefully around the room and have begun converting between the different units.