Aliens love Panta Claus
02 Dec 2022
Christmas has well and truly arrived in Nursery this week!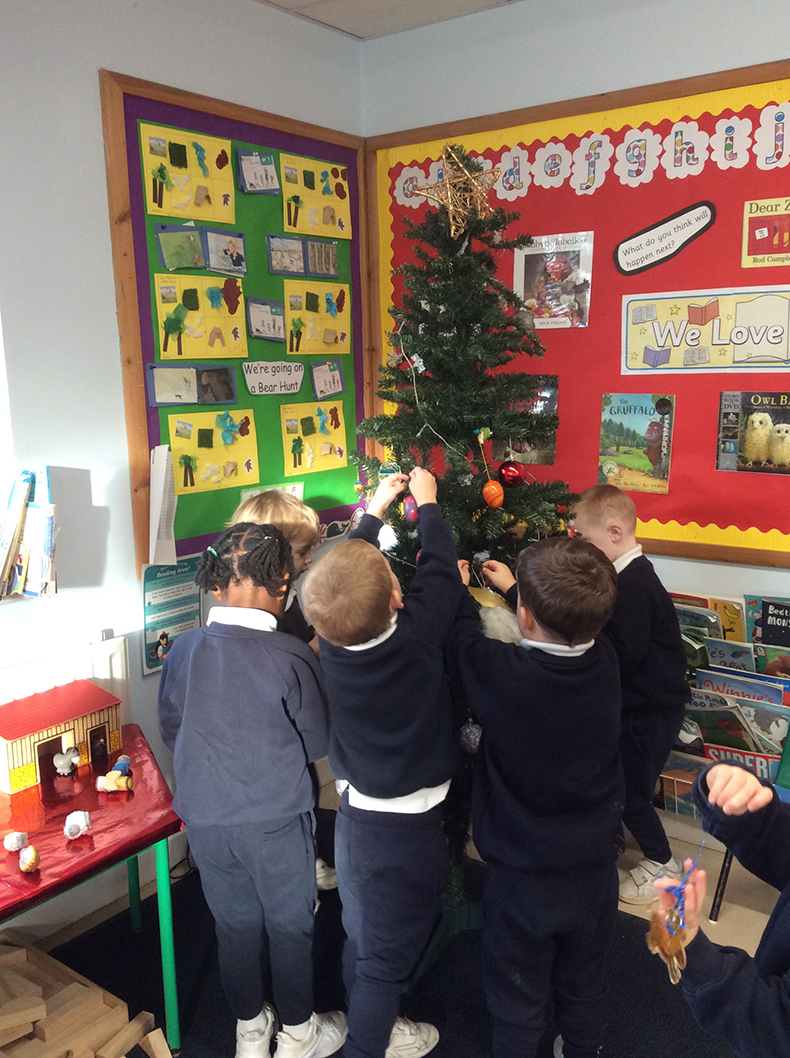 There was great excitement when the tree was decorated on Monday - and very strange to then find it covered in underpants on Tuesday. The children think it was the aliens and Panta Claus from our story this week; Aliens Love Panta Claus. So do not be surprised if some underpants end up on your trees at home too!
The children loved exploring the tinsel, Christmas ribbon, baubles and cardboard tubes to wind ribbon around and to see how many baubles could fit into the tubes. The children also created a fantastic North Pole using all the resources to make Santa the perfect home!
Staying with the Christmas theme, the children practised their cutting skills to cut Christmas paper and cards to decorate their own Christmas underpants. They also explored 2D shapes to make some fabulous Christmas aliens. There was a lot of fun when the aliens left us some slime to explore in Nursery and the children loved stretching it as far as they could and rolling it into slime balls.
The Santa express has been busy chuffing around collecting parcels and people and there has been some wonderful retelling of the Christmas Story using the small world figures. In the garden the children have been making delicious, warming soup for us and cooking marshmallows on the barbecue!
We are all very excited to see you all next week for our Humph the Camel Christmas play - there has been some fabulous singing and acting this week and I hope they have been singing to you at home too!