Christmassy surprises
09 Dec 2022
Wow! The children certainly pulled out all the stops on Wednesday and gave everyone the most amazing performance of The Grumpy Innkeeper. For more pictures from the performance, click here.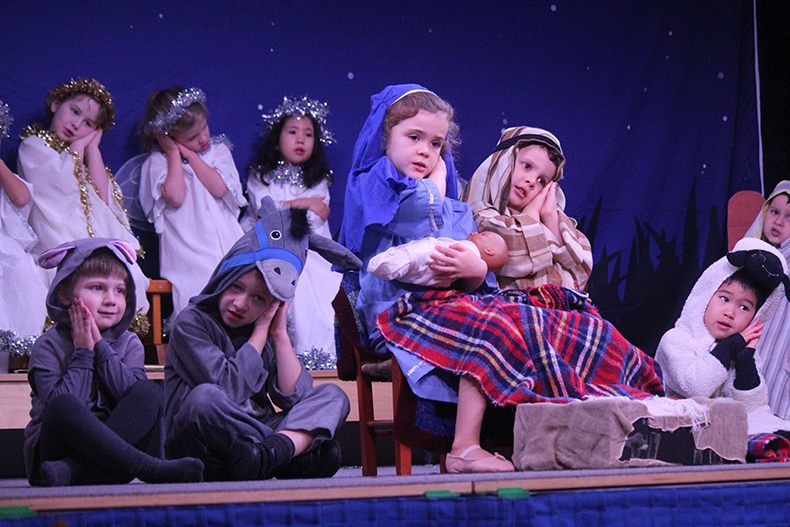 Their acting and singing was fantastic! We were all so proud of them as I am sure you were too. It is impossible not to feel Christmassy with such enthusiasm and joy that the children generate at this time of year.
The end of last week, as well as this week, has seen the children continue to prepare for Christmas. One of the traditional activities which we all love taking part in, is making paper chains and the children have proved very adept at this. It does involve a lot of thought and manipulation when you are only little. The classroom is now adorned with paper chains and it looks very festive, particularly with our Christmas tree now in place. The children took turns to firstly build our tree which we all thought looked a little worse for wear. However, the children decided we needed to cheer it up and the best way was firstly to thread fairy lights through its branches and then smother it in baubles. I always say that you can never have too much tinsel and my goodness the Form 1 children took me at my word and quickly covered our tree from top to bottom. The result is absolutely wonderful and totally done by the children, apart from the star at the top which they thought I should do.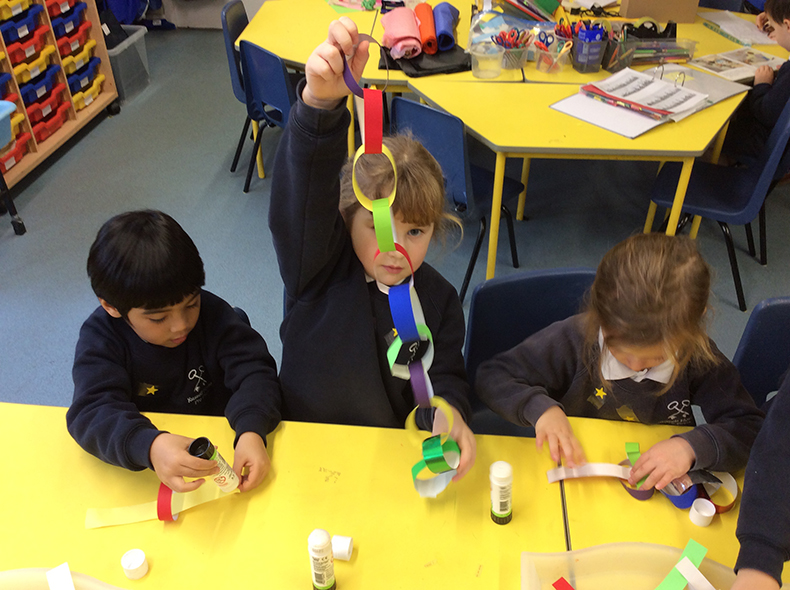 Stockings have been created and decorated by the children and are hanging up. More presents have lovingly been made to give to the people they love most (shhh... it's a surprise). They are being wrapped by the children with labels attached that they have made and written all by themselves. The presents are now mounting up under our tree and the excitement is palpable.
The children are now looking forward to our Christmas party next week and, most importantly, their visit to see Father Christmas in his grotto on Tuesday. We all hope you have a wonderful Christmas.