Ready for the festive season
09 Dec 2022
With all our Christmas preparations in full swing, Transition have worked very hard to ensure everything is ready for the festive season! For more pictures from the performance, click here.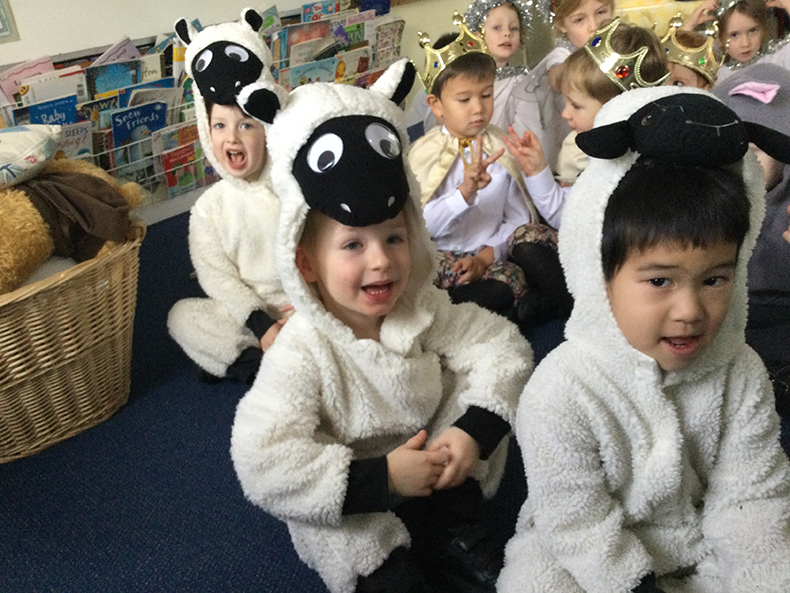 Firstly, the star of the week was our nativity. The children have worked incredibly hard to practise lines and songs in preparation for this performance. Everybody looked fantastic in their costumes and we all had a great time. I would like to thank everyone who was able to attend our nativity show on Wednesday. I think we can all agree that the children did a fantastic job. We hope you enjoyed it as much as we did.
In between our performances, we were able to fit in lots of fun activities. This week, we made salt-dough Christmas tree decorations. This required lots of rolling and flour. Once we had our dough rolled to perfection it was time to use the cutters to create our shapes. We had a choice between a Christmas tree, a gingerbread person and a bauble. It was important we left our shapes to completely dry before we decorated them. Everybody did a fantastic job at carefully painting their decorations and I hope you all enjoy a new addition to your Christmas trees this year.
For our finger-gym activity this week, we had great fun creating our own named bracelets. This can be an incredibly fiddly task, but all the children rose to the challenge and gave it a great try. Once completed, we all felt very proud.
To foster our love of construction, we held a Christmas tree making competition, using a range of construction toys. All the children in Transition demonstrated great creativity and well-thought-out structures. It was great to watch everybody work together and offer suggestions to their friends.
Our letter sound this week was a. Anchor, apple, astronaut, angry and assembly. This was a super letter sound and Transition thought of many suggestions during our brainstorming session.