Camelling to Bethlehem
09 Dec 2022
Wow! What an absolutely incredible performance from the children this week in our Christmas play Humph the Camel.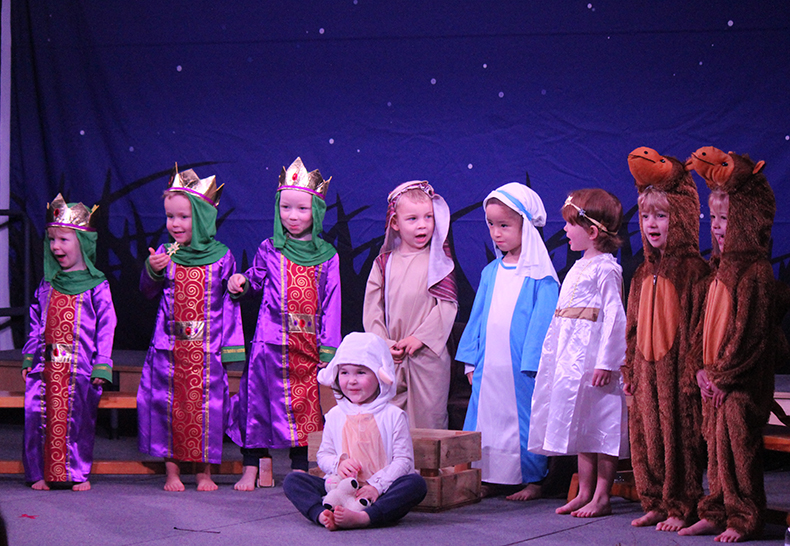 I am sure, like us, you were so proud of the children as they sang and spoke their songs and words as they camelled to Bethlehem and the camels filled their humps by eating (literally!) the camel food and drinking the camel water. They have all worked so hard to learn the words of the songs and remembering the words they had to say and, judging by the huge applause they received, we think you enjoyed it too! It was so lovely to see so many of you getting in the Christmassy mood.
Back in the classroom, the children have been busy making Christmas decorations. We had a fabulous paper chain competition to see how many chains the children could attach together. Some of the children spent almost an hour choosing different Christmas patterns and colours to add to the chain. With the help of Mrs Curling, the children were counting up to 20 and beyond... even more as the chains were then joined together!
We have been making Christmas scenes with the small world figures and retelling the story of Christmas using lots of extra characters and vehicles too! We have been entertained by the Christmas production from Transition and F1 and today we saw the Form 2 play about the snowman, which has made us feel even more Christmassy!
In Nursery, we have been reading Christmas stories about Emily Brown, Maisy Mouse, Kipper the dog and the kind robin who helped the cold animals.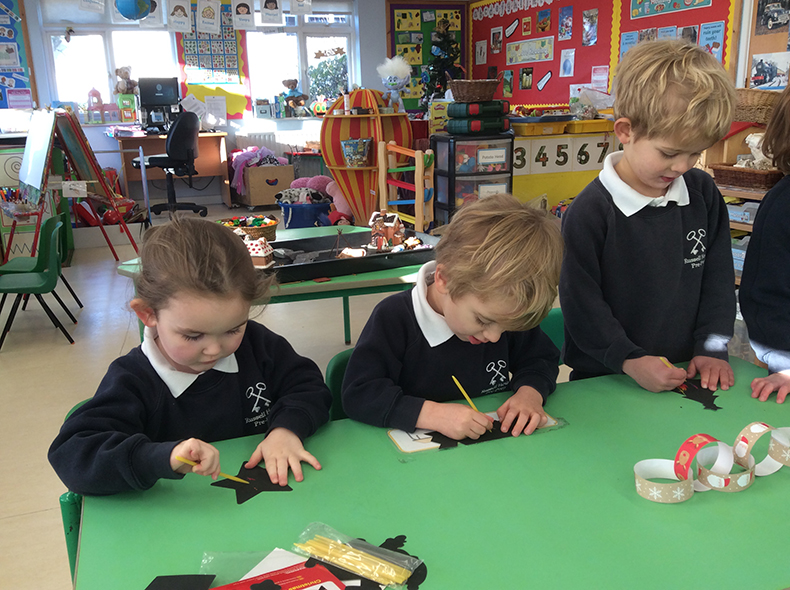 In the Nursery garden, we have been investigating ice and comparing our shadows as well as Mrs Sexton chasing our shadows around the garden! To keep warm the children have made us our weekly barbecue and soup.
We are now looking forward to our Nursery Christmas party on Tuesday and we have heard that a special visitor will be coming, so we will listen carefully for the sound of reindeer and bells!
As it is the last bulletin of the term, myself, Mrs Sayers, Mrs Curling and Mrs Sexton would like to wish you all a very Merry Christmas and a very happy and healthy 2023 and we thank you for all your fantastic support over the last term.