News and numbers
13 Jan 2023
It has been lovely to welcome all the children back from their Christmas break and the first week in Form 1 has been full of lots of fun and laughter. The children have thoroughly enjoyed seeing one another again and getting back into the routines of the school day.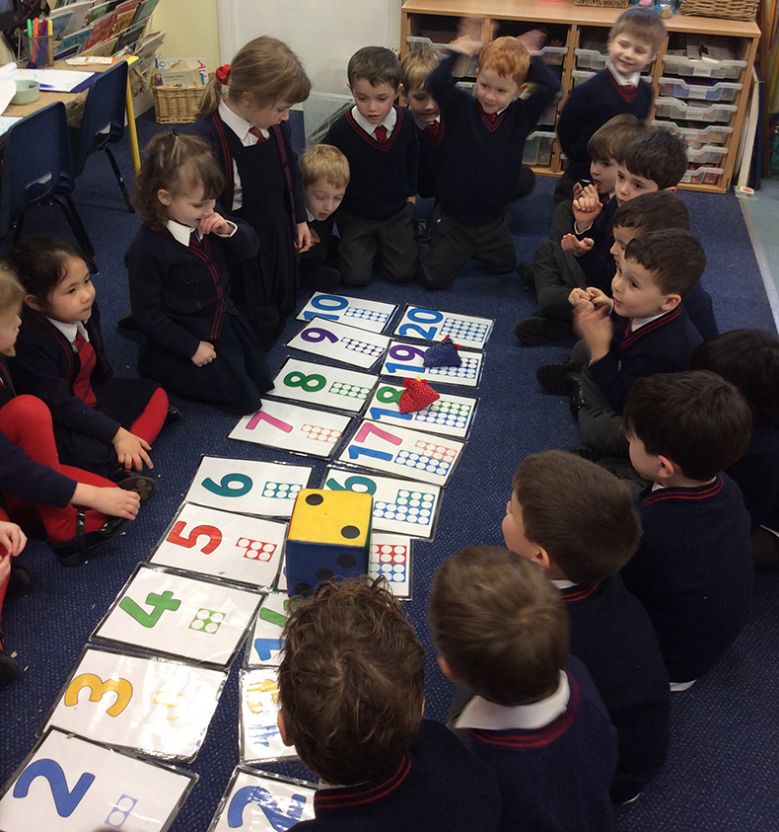 We have welcomed new children moving up from Transition and it has been wonderful to see how quickly they have settled into the new classroom, building new friendships and taking new challenges and routines in their stride. Time has been spent exploring the classroom and children have particularly enjoyed playing in the roleplay, building in the construction area, writing, making board games and exploring patterns. It has been wonderful to see how imaginative and creative the children are!
As a class, we shared our Christmas news with one another and then wrote about our favourite part of the holiday. Children used their phonics to compose their own sentences, producing some lovely writing and drawings. In maths, we have been playing number track games, building a number line to 20, discussing patterns that we had noticed and then rolling a dice to find out how many spaces we can move. The children counted on carefully and were able to say how many spaces they needed to get their bean bag chicken all the way to 20.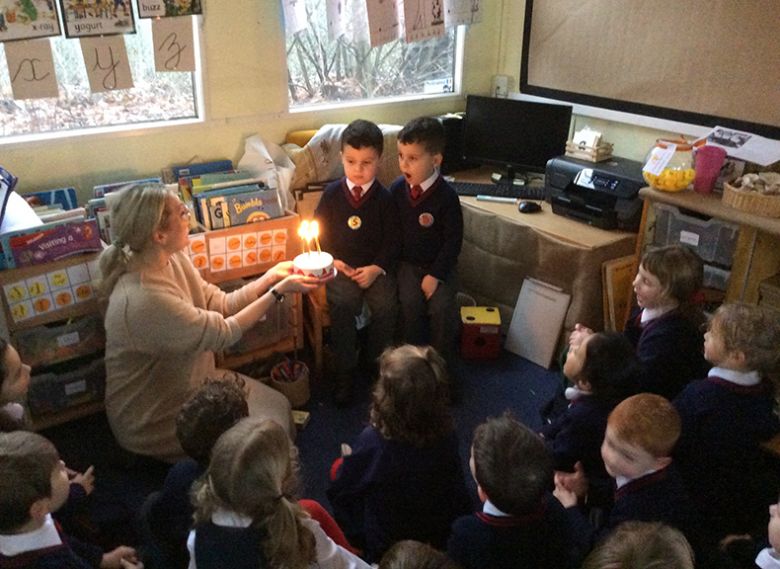 The children have also been learning about the four seasons and the months of the year this week, learning to say the months in order and finding out about one another's birthdays, as we discussed each one. We said a BIG happy birthday to Ellie, John and William, who very much enjoyed sharing their birthday news with the class and blowing out the birthday candles!
We have also thought about changes that we notice as we move through the seasons, using the book Tree by Britta Teekentrup. Children noticed the animals growing in number and we read the story and enjoyed spotting the changes on each page. The children have been exploring collage using tissue paper to create trees to represent each of the four seasons and they made their own zigzag books about the clothes we need to stay warm in winter.
We have also discussed and decided on some Form 1 rules that they felt were important and we will continue to add to these as we move forward. The children confidently shared their ideas and listened to one another very well.