Every day is Book Day
03 Mar 2023
Such a wonderful week, sharing our favourite stories with each other in Nursery. And, of course, celebrating World Book Day every day!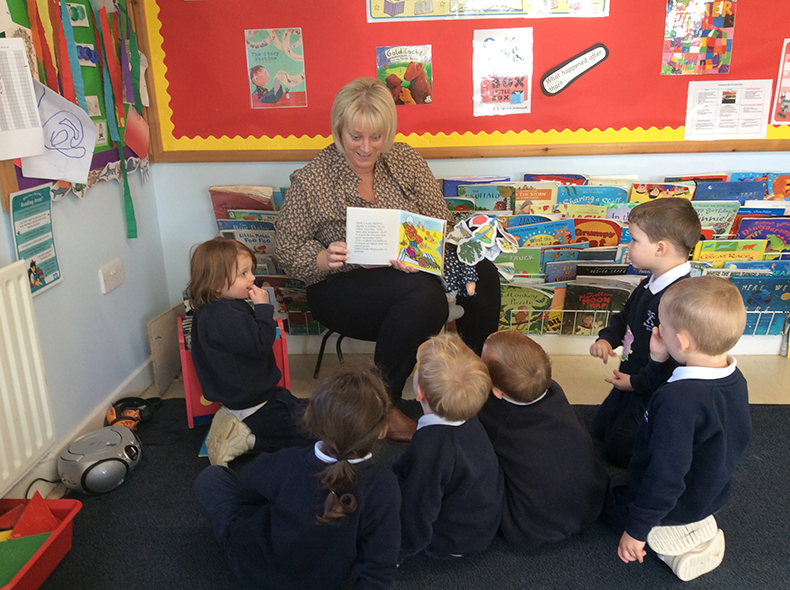 The children have listened to the stories and made some fabulous things this week, such as clay ladybirds for What the Ladybird Heard. It is always a favourite to find out what Hefty Hugh and Lanky Len are going to get up to in the ladybird stories. After listening to the amazingly funny Gareth P Jones, who came to visit, we made lion masks as inspired by his story of The Lion on the Bus with lots of rah rah rah-ing, of course!
We also made crowns for George the Giant and we even had our very own George dressed up for World Book Day! The children retold the story of Miss Honey's Hat by finding the funny objects to put onto her hat. We all danced like Gerald the Giraffe with his awfully bandy legs, as one of the children recalled. You may find some decorated pants coming home this week based on our story Aliens Love Underpants and Pants, which of course always brings out the best humour.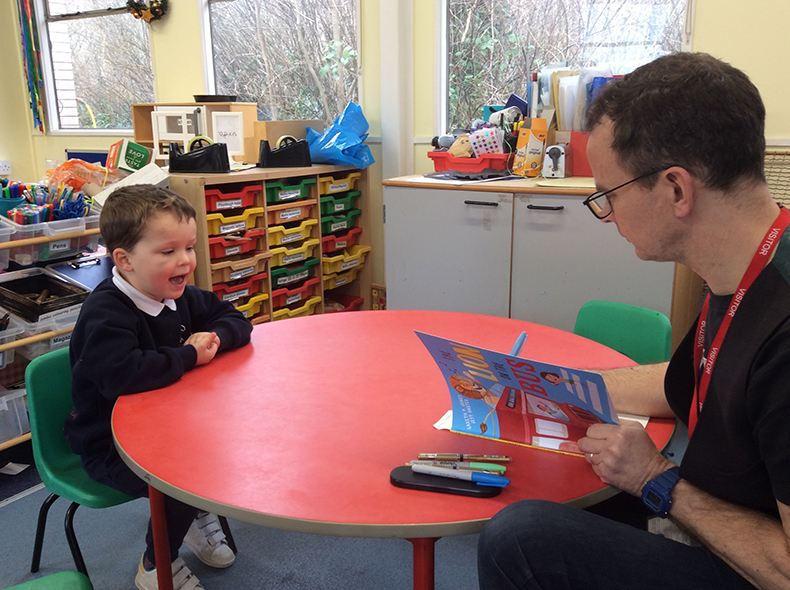 The author Gareth was very entertaining for the children and us grown-ups too. We were treated to some very amusing and funny songs and story telling when he read
The Lion on the Bus
and sang songs from
Rabunzel
and
Cindergorrilla
. We all arrived back into the Nursery very happy.
In Nursery, the children have celebrated the baby doll's birthday with cake served on the ironing board and have been treated to catkin cake in the garden, after the children found the catkins which had fallen from the tree.
Also in the garden, the children have been showing us their ball and tennis skills using the bats and balls. There was even a gym session set up in the garden for everyone to enjoy.
We are all looking forward to The Tiger Who Came to Tea next week and we hope there are some hungry tigers out there coming to play.