Art through the ages
12 May 2023
It's been a very busy week for Form 4.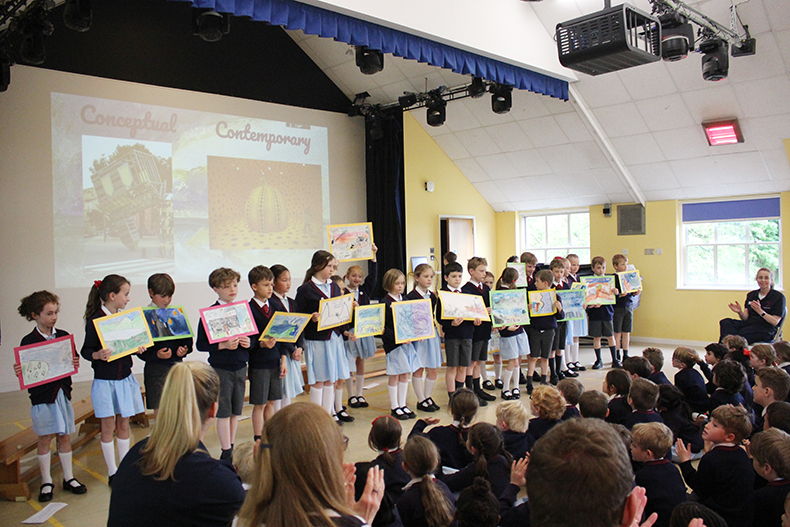 Form 4 have been consolidating their knowledge of standard methods for multiplication and division this week in maths and they are looking forward to the inter-house maths competition at the end of the week.
They have continued writing their newspaper articles in English and have enjoyed setting them out in the correct style. This has involved thinking up catchy headlines and deciding on suitable pictures to accompany the report.
In science, they have begun learning about springs and how they create a push or pull force. They looked at several examples around the classroom and thought about where they might find them in their homes.
Form 4 also led a wonderful art assembly this week, telling the rest of the school about the development of art through time and several of the different styles. They had also produced some excellent artwork of their own to show.