Crowns, a king and a palace
12 May 2023
Our topic this week in Robin's was King Charles lll Coronation. However, we have also had a fun packed week of cooking!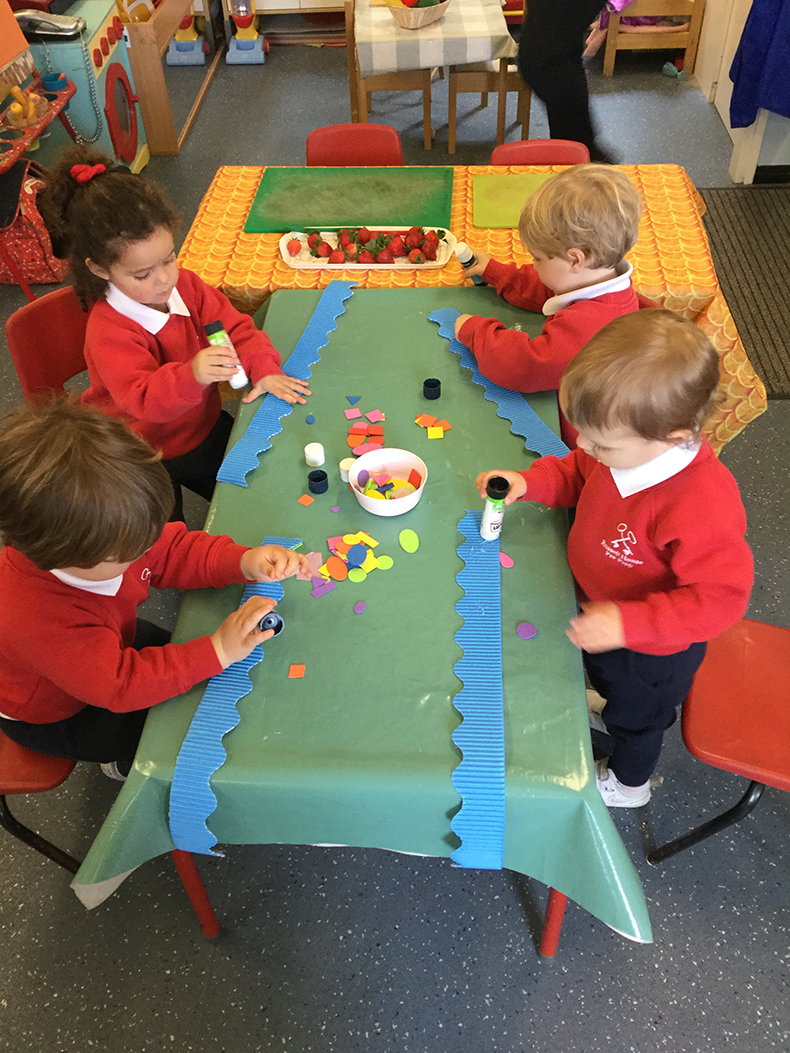 We started the week with many royal activities. First we made crowns, fit for kings and queens and then we made a palace. We had a brainstorming session to think of some names for our new palace. After lots of ideas, we finally decided upon Russell Palace. Therefore, if King Charles decides to visit Otford, he could stay in a palace fit for a king.
The Robins enjoyed reusing old boxes, bottle tops and tubes to make their class palace. There was lots of teamwork which was great to see and they proudly showed their model to all their friends in our Pre-Prep assembly. It was lovely to see all the lovely things each class had made, themed with the recent Coronation.
There was a special surprise on Tuesday. The children enjoyed a celebratory Coronation-themed tea party for snack time. There was lots of excitement as we set the table with the cake stand and fruit pots. There were lots of excited faces when I showed them the squirty cream. One of our Robins thoroughly enjoyed his delicious treat. It was great to see the children tasting their homemade strawberry jam and fruit scones. I must say, the children worked very hard to chop all the strawberries as they were super juicy.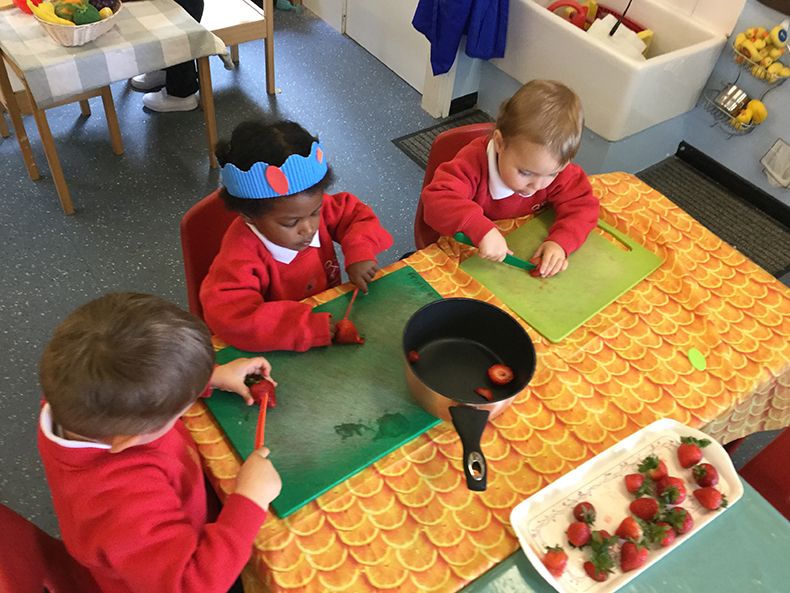 It is important that all our Robins get the same experiences so we enjoyed another tea party on Wednesday afternoon. This time we made yummy chocolate brownies to enjoy after our fruit and sandwiches.
Following on with our topic, the children liked adding lots of colour to their crown pictures. It was great to see the children's cake designs too. On Thursday, we recreated one of the children's royal designs. Lots of fun was had decorating the gluten-free cake with red, white and blue icing. The Robins liked drizzling the icing over the bundt cake.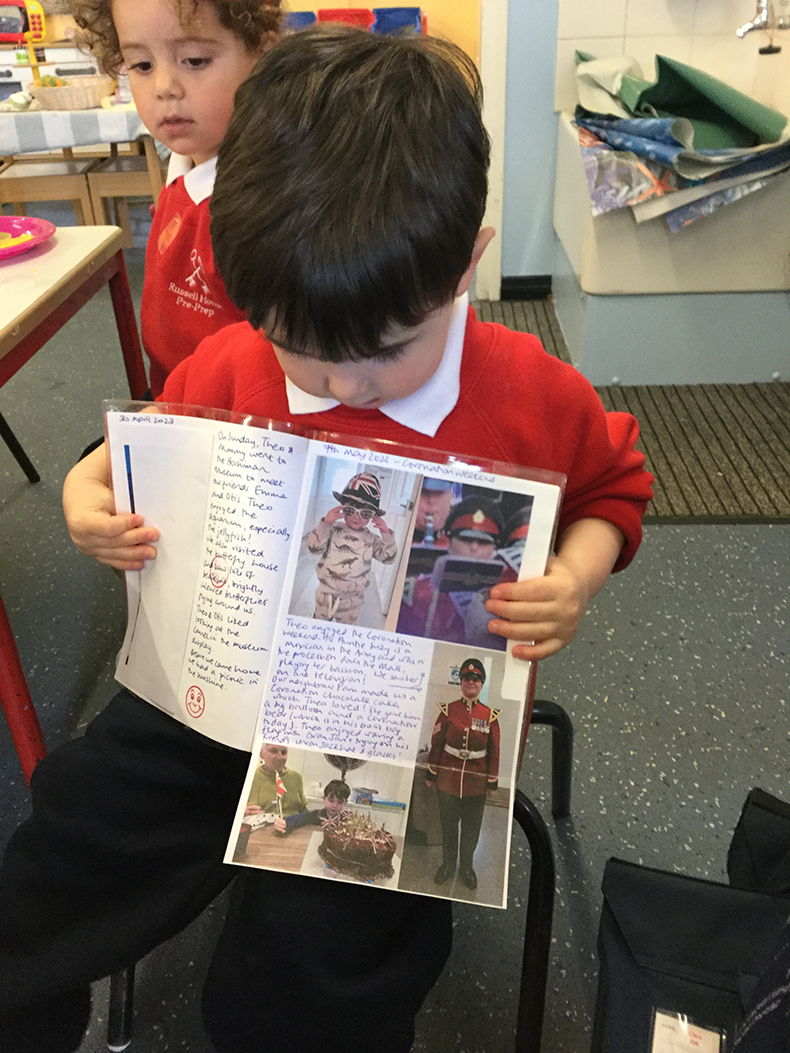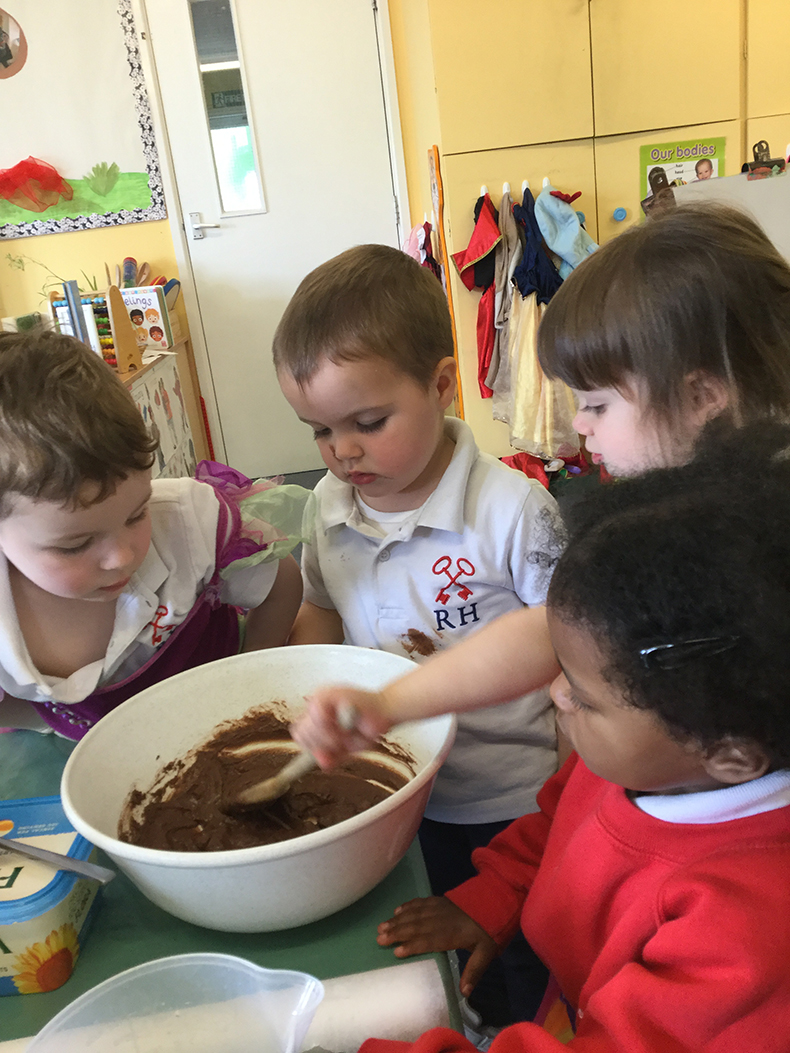 There was also some special Coronation news from one of our Robins. His aunty was in the procession, playing the bassoon.
We have continued to top-up our bird feeders and we heard an unfamiliar bird song this week. I can confirm that we have chiffchaffs around our school grounds which is great.
We finished the week with a fun PE session in the Russell Hall. There was lots of balancing and jumping.