Wild creature homes
23 Jun 2023
What a fantastic week learning all about Bog Babies and other creatures which live in ponds. The story has helped us understand how to look after living things and the importance of making sure wild creatures stay in their homes.
The children showed determination to wind the blue wool around the circles of cardboard to make their own fluffy balls and added eyes, wings and a tail to create a soft cuddly
bog baby
. They also chose different media to make a sock puppet
bog baby
which they loved putting together and showed fabulous understanding of keeping safe while Mrs Sayers used the glue gun.
Some lovely pond collages were created by cutting around the creatures which we find in ponds. It was lovely to hear them talking about the frogspawn and the tadpoles which one little girl has in her pond at home. As the storm put our Sports Day on hold, we decided to make bog baby cakes. Strangely, the cakes turned green when we added blue food colour. Thankfully the icing stayed a vibrant blue which, of course, tasted delicious along with the sprinkles which found their way into little mouths.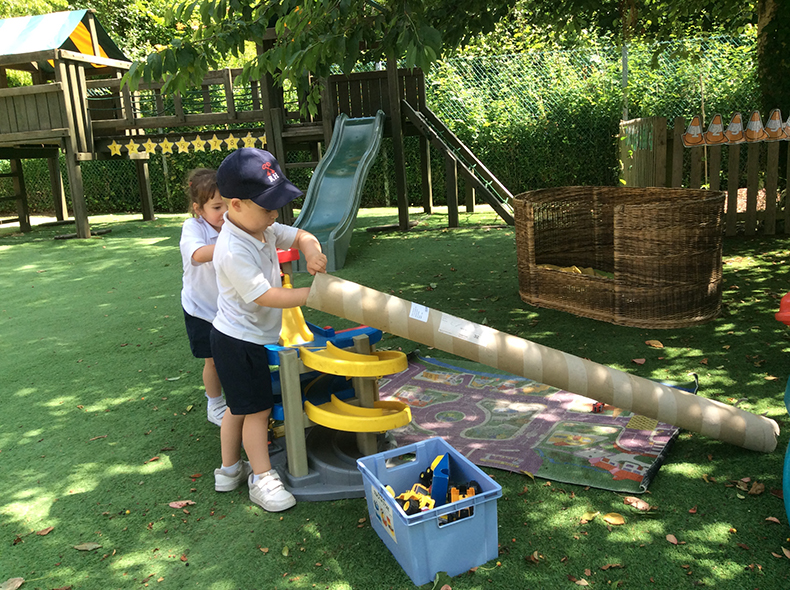 There was lots of fun making
Bog Baby
homes with the gravel, shells and water. There was lots of giggling as the children filled their buckets with water using the hose and even more delight fishing for the
bog babies
with the fishing nets!
In the garden, houses were built with sticks and bricks for the Three Little Pigs. The children are getting ready to sing a special song to you at the Pre-Prep Celebration about the Three Little Pigs!
We had another very enjoyable trip to Otford Library where Lorraine and Bev provided us with an exciting treasure hunt around the library looking for pictures which all had different characters on which we found on our sheets. We then coloured in some ice cream pictures using lots of colours to create rainbow and tutti frutti ice creams! Bev read us a Peppa Pig story and a story about Harry and the Dinosaurs and then we were allowed to choose some books to take back to Nursery to share with each other. Please pop down to the library if you can as the ladies are so friendly and there are so many books to borrow.
We are looking forward to seeing you all at our Sports Day on Tuesday. Fingers crossed for dry weather!