A trip to the berry farm
23 Jun 2023
Our topics this week were Sports Day and Stonepitts Farm.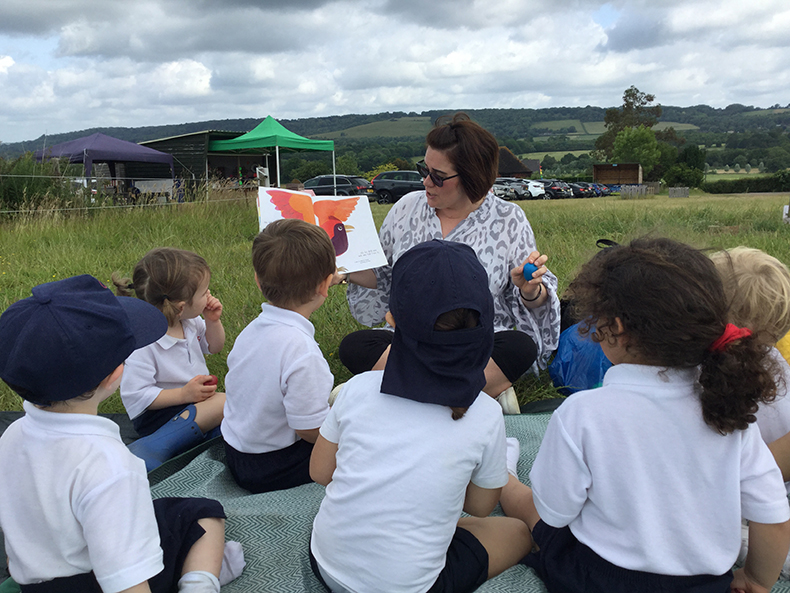 We started the week with our class trip to Stonepitts Farm in Seal. On arrival, we met a furry friend called Gus. Our Robins loved stroking him and his super soft ears. Jackie told us that he is a mix between a labrador and a spaniel. He certainly enjoyed all the attention from the children and their families. Once we were all together, Jackie shared some important information regarding how to pick strawberries. Each Robin then explored the strawberry field to find some super yummy strawberries. There was too much temptation, so we had a yummy taste!
As part of our topic, we used our strawberries to make jam. I was very impressed with their level of skill and perseverance. The Robins used knives to chop the strawberries into small pieces and then they popped them into the saucepan. It is great to see how much the children's independence has grown during our cooking and spreading activities. Well done, Robins.
It was lovely to share the children's Home / School Journal news during snack time. Especially as one of our Robins enjoyed the yummy jam on their toast for breakfast.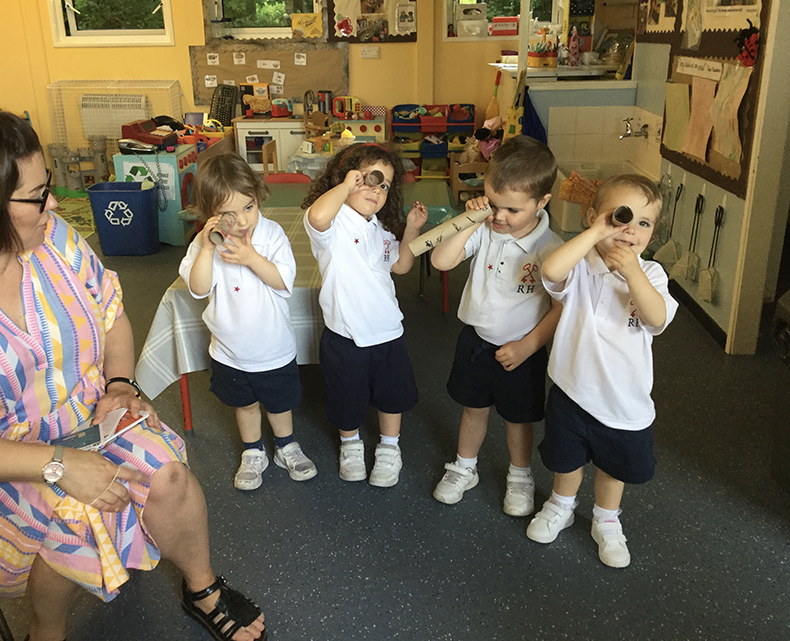 Continuing with our 30 Days Wild activities, the children reused cardboard tubes to make telescopes. They had lots of fun looking for birds in our garden area.
Lots of fun was had on our CTOUCH board. The children took turns to draw and we also played games and shook our instruments to music. The Teddy Bears' Picnic song was a fond favourite.
On Thursday, we had a little run around on the Paddock and then we all flopped to the floor to gaze at the clouds. I asked the children if they could see any animals or patterns. The Robins identified a cat and a dinosaur. Our Robins are certainly great outdoor learners and they always fully embrace all our activities.
On Thursday afternoon, we made scrummy scones which we enjoyed as part of our snack. The children had the option of having butter or jam and squirty cream.
Following on from our topic last week, we have been displaying our healthy snacks on a fruit tray. This is a great way for our Robins to see all the different types of fruit and the variety of colours. It is also great for promoting language development as we discuss what is on the tray and describe what we can see. Snack time is a lovely time for the children to socialise and try new foods.
Unfortunately, due to the heavy downpours and super soggy ground, our Sports Day was rescheduled to next week. The children have worked very hard with all their practising, so fingers crossed for next week!