Becoming independent
08 Sep 2023
Welcome back to the Autumn Term and it has been lovely to see how welcoming our existing children have been with our new Robins.
Our topic this week was Marvellous Me and Settling In. As part of our topic we decorated biscuits using our favourite toppings. The children were excited to take their biscuits home, although the icing may have melted due to the heat!
The children enjoyed meeting our new class friend, Ruberta Robin. Lots of fun was had and I must say, the children have enjoyed taking her with them during our walks around the school grounds.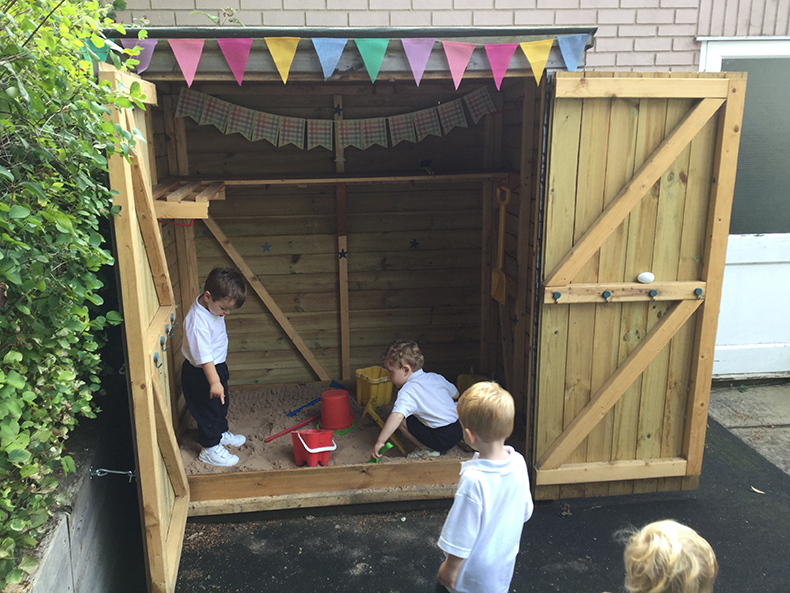 The weather has been super hot so we spent lots of time in the shade keeping cool. It was great to see the children exploring the classroom after it received a revamp over the summer break. The children also had fun exploring our new Beach Hut, where we turned something that was not used into a really fun play area and it is now an extremely popular recreational spot for our Robins!
Continuing with our topic, we spoke about being independent and doing things for ourselves. I showed the children how to make a sandwich and modelled how to spread butter onto the bread. A discussion was had about not putting our knives in our mouths as it is dangerous. The children listened well and it was great to see their determination and perseverance. We also spoke about eating healthy and looking after our teeth. On Thursday afternoon, the Robins liked using the toothbrushes to remove the marks from the laminated sheets. As an extension, they used the toothbrushes to clean the model set of teeth.
The Robins have such a love of nature and they regularly identify birds around the school grounds. It was wonderful to see and hear the discussion surrounding our cubicle doors. The children were able to identify a bluetit which was great!
The children enjoyed making their own faces using pre-cut templates. The children used mirrors to look at their facial features before selecting which resources they were going to use.
We finished the week with a lovely walk to The Farm to explore the pond area.
Our topic next week is World Clean Up. This will include a litter pick around the school grounds as we need to ensure our environment is safe for the wildlife. There will also be a special delivery from Postman Pat which Mr McCarthy will read during his storytime session in Robins.