We can all be helpful
22 Sep 2023
Our topic this week was People Who Help Us. Wow… the Robins have certainly had a very busy week! We started the week with a carpet time discussion surrounding People Who Help Us.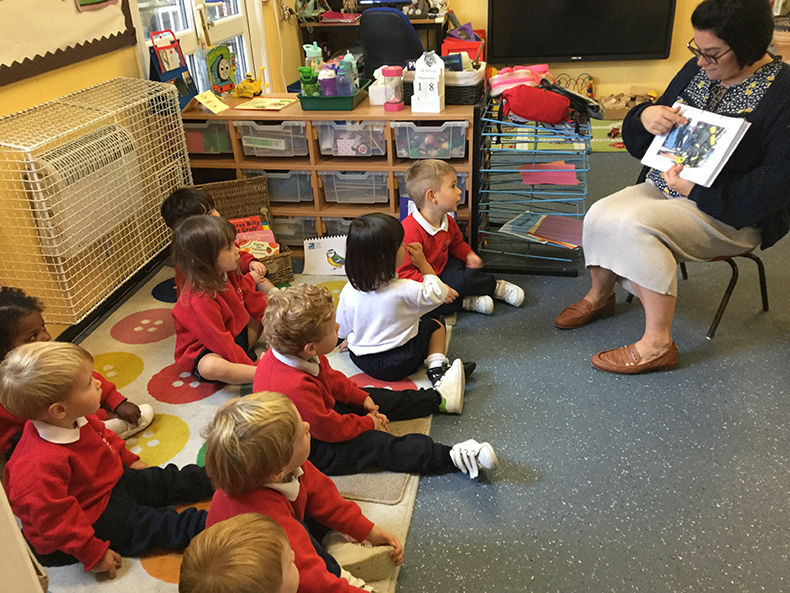 The children enjoyed looking at the laminated booklet and they were able to identify the various roles. We extended this further by choosing picture cards from our topic pot. This was a great way to promote communication and language and modelling language.
Unfortunately, Sevenoaks Fire Brigade were unable to visit us on Tuesday as they were called to an incident…perhaps it was a windy incident after all the blustery wind we experienced this week. Nevermind, as we are going to arrange another date very soon!
The Robins were very excited when I mentioned the words hot chocolate treat! We packed our class bag and ventured around the school grounds, finishing with a yummy treat in the outdoor classroom. I must say, they all sat beautifully and waited very patiently for a hot chocolate top-up.
This is my favourite season as the leaves are falling and the stunning autumnal leaves are beautiful. The Robins enjoyed collecting a variety of leaves on our walk and they liked adding them to our Interest table.