Vote for me - here's why!
22 May 2019
Form 6 have been rallying supporters at our annual hustings.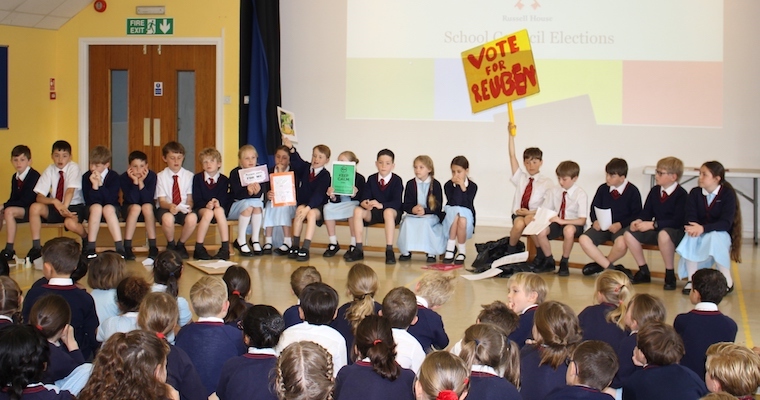 During assembly on Monday, Form 6 children who wanted to stand for next year's School Council, took part in the annual hustings. Children could stand for Head Boy / Head Girl or House Captain for Fry, Johnson, Nightingale or Cavell.
The children had spent their own time preparing a one-minute speech to present to the staff and children. Timing was strict and Mrs Curling made sure nobody went over their allotted time.
Some children had prepared and brought props, others created their own poems and raps, while some spoke from their heart about how they can continue the fabulous legacy that the current Form 7 children will leave behind. A huge well done to all children who took part and we wish you all the best of luck!
The voting is now open for staff and children until Friday and results will be announced during prize giving at the end of term.