The importance of bees
24 May 2019
Form 4 have been making great use of ICT this week.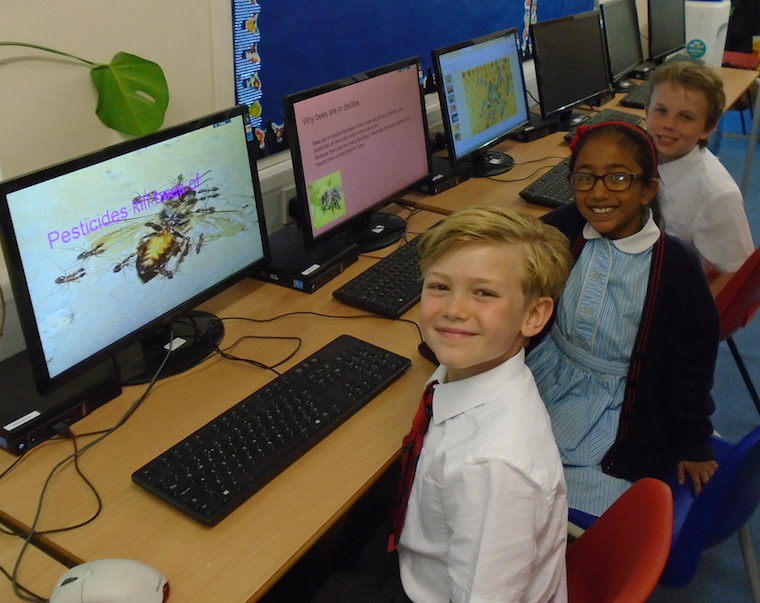 In Humanities, Form 4 have been using computers to research the Hindu holy books, while in Maths they used a range of on-line games and puzzles to practise their multiplication and division facts.
In Science, they have been learning about the importance of bees in the life cycle of plants. They then made their own presentations about the decline of the bee population and ways we can help to increase numbers.