The Rockin' Robins are in town!
27 Jun 2019
What a week in Robins - Rock bands, strawberry picking, scones, jam and lots more!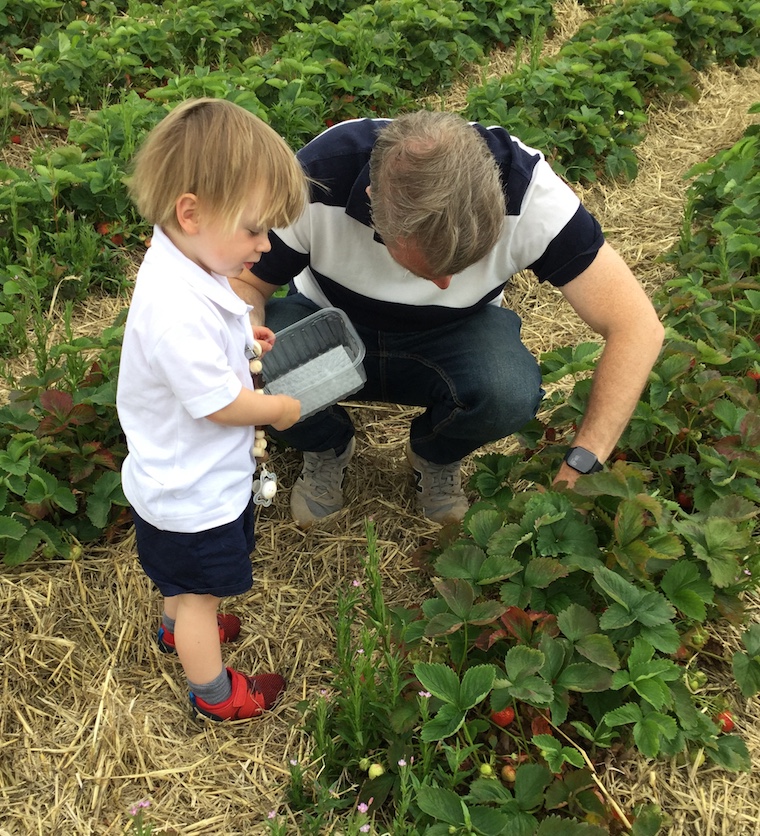 We started our week with a lovely visit to Stonepitts Farm, when the weather was just right for a picnic. We had a talk from Jackie who explained how we should pick strawberries and that we shouldn't pick green ones in case they make us have a poorly tummy.
The children listened really well and they made us so proud - well done, Robins! The children picked lots of yummy strawberries, and tasted some too! Afterwards, we sat down and enjoyed a picnic, followed by a lovely story.
We have had a musical week and we even set up our own music band... Rockin' Robins.
The children liked making blue playdough and took turns to stir, which was great to see.
The weather has been lovely this week, so we made the most of it, spending lots of time playing outside. Our Robins liked reading stories in the reading tent and their favourite was In the Night Garden. There were lots of open-ended activities and, in particular, the children had fun making sand pies.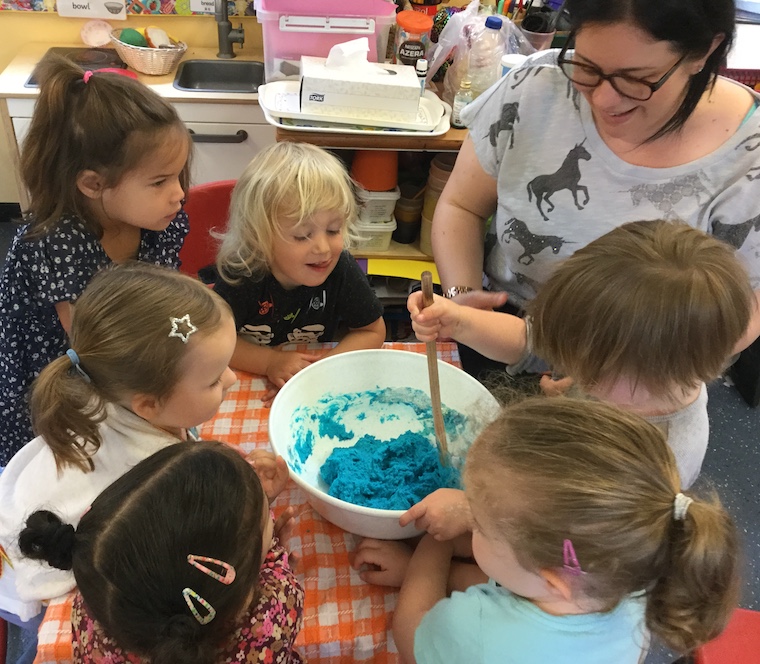 Members of Form 5 joined us and enjoyed a delicious snack, while Mrs Scarsi shared the children's news from their Home School Journals.
We used our strawberries to make jam and, because the weather was so nice, we decided to have a picnic. Our friends from Nursery came too which was great! We made the sandwiches and Nursery made the scones... deeeeelicious!
We thought about what we could do with our strawberry tops, so we decided to plant them to see if we can grow strawberries - watch this space! Following on from this, we decided to explore and investigate further, so we tried the Skittle Experiment. We enjoyed being scientists and exploring what happens. I wonder what we could do next week...?