What an independent bunch!
27 Jun 2019
Form 1 children have been displaying just how their independence has grown in the year.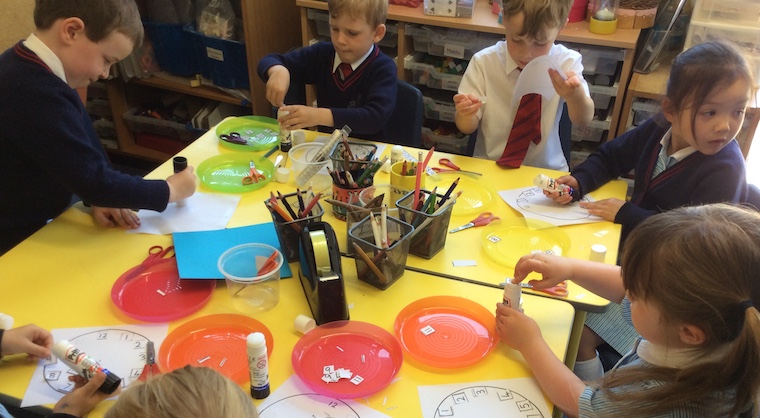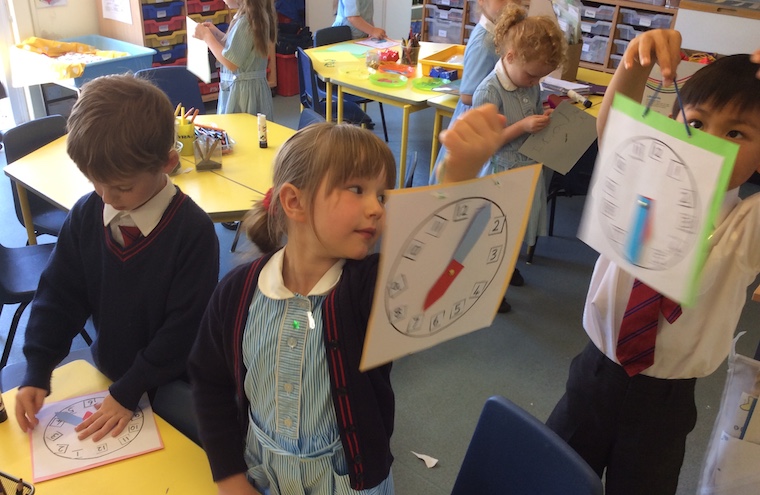 As the end of the year approaches rapidly, it is extraordinary just how much each one of the children has grown not only in stature but in independence and improved thinking skills.
I will often set them on a task knowing that they will use all their skills and resources that surround them before coming to ask a teacher. This was particularly noticeable this week when they made some clocks.
Using the class clock and resources that I had laid out at the back of the classroom, they managed to cut out and stick all the numbers correctly, then choose card on which to stick their clock, find two different sized hands which they fixed on with a butterfly clip, then use a hole punch and finally add a treasury tag in order to hang their clock on the wall. Wow! Such independence shows just how ready they are for their next class.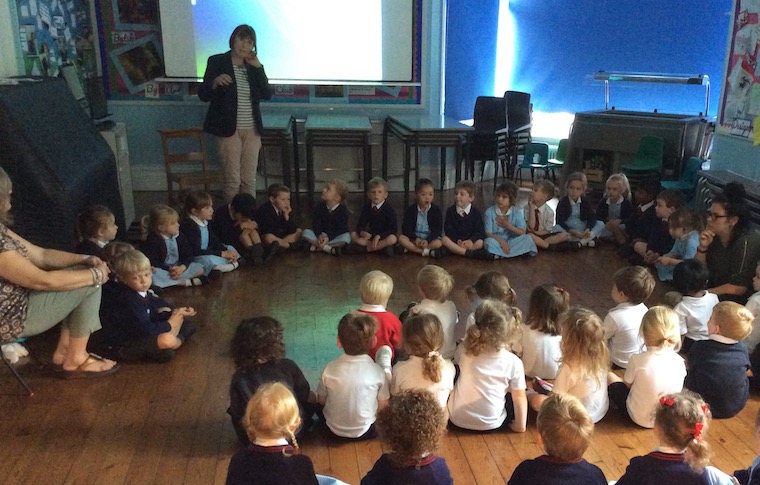 More independence was displayed during the Form 1 assembly this week, when we showed lots of our photos from our outing to Bore Place. The children took turns to explain to the assembled audience about each photo including what they had recycled and reused.
They all enjoyed recalling the 'River of Poo' that I think will stay with them for quite a while to come. They had lots of fun too using the spectacular puppets that they had made out of tiny cereal boxes, to say their digraphs. I think the children might be testing their puppets on their envelope sounds and words at home!
Finally on National Handstand Day, the children all put their names upside down on the Planning Board as they came through the door and, as you can see from the photo, even I had a go at a handstand which I think was not too bad at all! ;-)