Our friendship circle
04 Jul 2019
Transition discovered just how strong they could be when they all pull together.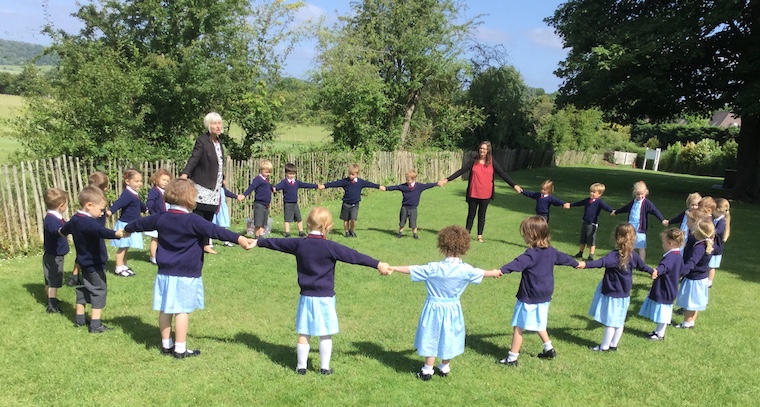 What a truly wonderful Sports Day we enjoyed on Tuesday and with perfect weather too! The sense of teamwork and determination from the children, not to mention a big dose of resilience thrown in for good measure, all contributed to a memorable morning for everyone. The pictures really do speak for themselves. We certainly have some very fast sprinters in our class!
The rest of the week has seen us involved in lots of other enjoyable activities too. We loved making music outside in the outdoor classroom, where the children discovered a whole new range of percussion instruments, even making their own 'Leaf-cutter ant music', with the grown-ups marching around as ants!
To reinforce the 'kind words, kind hands and kind actions' that we are seeing in class at the moment, we made a huge Friendship Circle outside in the sunshine. This made us realise just how strong we can be, when we all pull together.
Continuing our holiday theme, some children have created their own passports this week and others have been very focused on completing our tricky 41-piece Animals of the World jigsaw puzzle, using the globe to help where necessary. Our new dot markers have inspired us to produce some very colourful pictures, while the children's creative juices have been flowing with their constructions of Stickle Bricks and Mobilo.
Another super week in the sun, Transition! Let's keep our fingers crossed that the sunshine continues next week and beyond, too.
Click here for our Sports Day gallery.